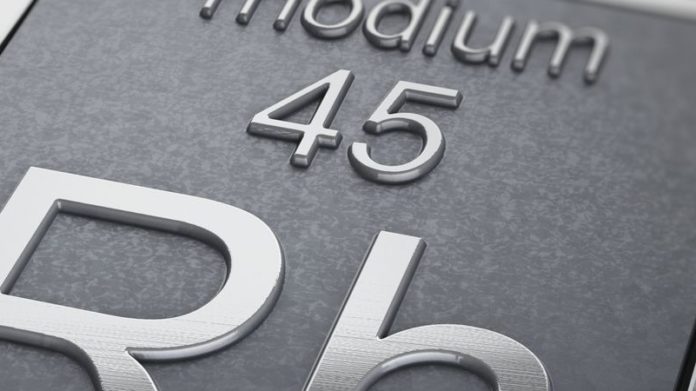 NORTHAM Platinum is to sell its 34.5% stake in Royal Bafokeng Platinum (RBPlat) ahead of a "potentially protracted downturn" in platinum group metal prices (PGM).
Northam will sell about 100.2 million shares in RBPlat to Impala Platinum (Implats) in terms of Implats' mandatory offer for RBPlat, earning R13.1bn – about R4bn less than Northam's initial purchase of RBPlat shares in November 2021.
That purchase of RBPlat shares triggered an acrimonious battle between Northam and Implats for control of the company. Implats' eventually gained control over 50% of RBPlat in May after Northam withdrew its own takeover offer.
Paul Dunne, CEO of Northam Platinum said selling into Implats offer would lock in value for the company at a critical point in the PGM cycle and open the way for Northam to pay a maiden dividend or embark on a share buy-back programme. The deal would also strengthen the firm's balance sheet which had net debt of R12.3bn as of end-March.
"We will comment on our capital allocation decision in August at the interim results," said Dunne in an interview with Miningmx today.
The details of Northam's acceptance of Implats' offer is that it will receive about R9bn in cash and gain a 3.3% stake in Implats currently valued at R4.1bn. Implats will own about 91% of RBPlat as a result of Northam's sale.
Dunne said Implats' offer "presents a well-timed opportunity for Northam to secure a very significant cash injection that will materially strengthen Northam's balance sheet and liquidity position". Commenting on the PGM market Dunne said: "The prevailing PGM market conditions and the material decline in the PGM basket price during, in particular, the last four months may signal a potentially protracted cyclical downturn".
The announcement today represents an astounding about-turn for Northam. When Dunne first bought shares in RBPlat he said the deal was underpinned by the firm's long-term confidence in the PGM market. "The RBPlat assets are young, shallow and well capitalised and occupy a strategically important position in the Western Bushveld," Dunne said at the time of buying its stake in RBPlat.
He argued the adoption of electric vehicles, which would replace PGMs in standard autocatalysts, would be slower than anticipated while metal supply from South Africa was set to decline in the coming years. RBPlat has some 50 million ounces in PGM resources.
Despite Northam's volte-face, analysts took a positive view of Northam's immediate prospects. "Whilst Northam is effectively selling the RBPlat stake at a loss (and the disposal is somewhat of a surprise), market conditions have changed since the initial acquisition and against this backdrop we view the price received from Implats as attractive," said RMB Morgan Stanley in a note to clients.
Taking Northam's balance sheet into cash positive territory would also remove the debt overhang in the stock given the deterioration in metal prices, the bank said.
Today's shock transaction was also positive for Implats, said banking group Citi. It would allow Implats to integrate RBPlat's assets into its existing asset base, the Rustenburg division and "fully realise the synergy from it".
Northam also received R782m in RBPlat shares during its ownership of the 34.5% stake although some of this value would be offset by transaction costs. "If Northam were able to realise the full value of the offer, assuming Northam sells their Implats shares for par value, Northam would be in a net cash position of about R3.9bn," said UBS in a note.
Northam would not be required to write-down its RBPlat stake for the 2023 financial year as the decision to sell its RBPlat stake was after year-end.