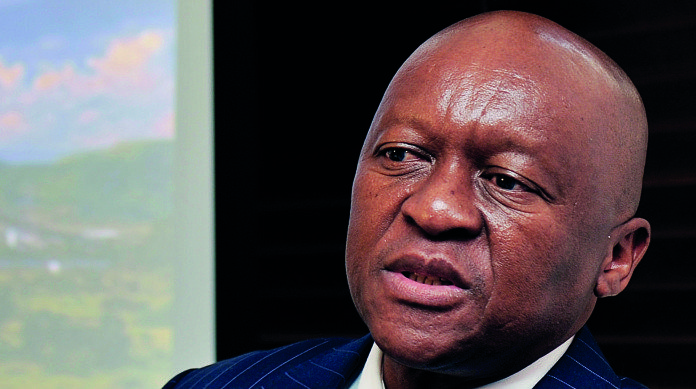 IMPALA Platinum (Implats) has its work cut out reviving Royal Bafokeng Platinum (RBPlat), the company for which it will pay R26bn in cash as well as shares after beating off its rival Northam Platinum last month.
RBPlat interim numbers announced today bore the hallmarks of uncertainty caused by the two-year takeover battle. Safety deteriorated, costs rose, and production fell 2.5% to 219,800 ounces (4E metals in concentrate). Combined with difficult trading conditions – a function of inflation and declining metal prices – the company announced a 113.8 cents per share interim headline loss.
RBPlat's outgoing CEO Steve Phiri said last year employee heads were dropping over how Implats' battle for control of the firm with Northam Platinum would affect them. "It brings instability and consternation among workers," said Phiri in August last year. "Human beings want certainty in order to move forward in their lives."
Most of the pain was felt at Styldrift, RBPlat's newest mine, which ran into operational difficulties last year and this year failed to recover sufficiently.
Hoisting volumes fell, grade deteriorated as did concentrator recoveries, and industry-related inflation hit hard. For RBPlat as a whole this resulted in costs rising to R5bn – 16.5% higher, or R715m.
Most worryingly, RBPlat's safety numbers declined. There was a fatality at RBPlat's flagship Bafokeng Rasimone Platinum Mine while lost time and serious injury frequency rates fell 96.6% and 184.6% respectively. The total injury frequency rate improved 17.7%.
"The operating environment for the first half of 2023 was characterised by a decline in the basket price combined with ongoing inflationary pressure on the operating costs of the business," said Phiri in a statement today.
"BRPM's steady operational performance was offset by a weaker operational performance from Styldrift, which was caused by a slower recovery from the operational challenges experienced in 2022," he added.
Implats said last month it would delist RBPlat after acquiring more than 90% of the company in a R150/share cash and shares takeover launched just over 18 months ago. This was after its rival for RBPlat, Northam decided to sell its 34.5% stake to Implats.
Paul Dunne, Northam CEO, told Miningmx that a serious decline in basket price of platinum group metals, down roughly 29% in dollar terms this year, had changed the complexion of his firm's investment.
In April, he pulled an offer for RBPlat launched only a month earlier making a similar argument that the market for PGMs had changed drastically. "Short term cashflow is important," said Dunne.
Metal price weakness was in full evidence in RBPlat's numbers today contributing towards a  29% fall in revenue to R5.8bn for the period.
Commenting on the remainder of RBPlat's financial year, Phiri said production guidance was unchanged coming in at between 470,000 to 490,000 ounces 4E in concentrate. Group cash costs are forecast to be between R19,750 and R20,500 per 4E oz.