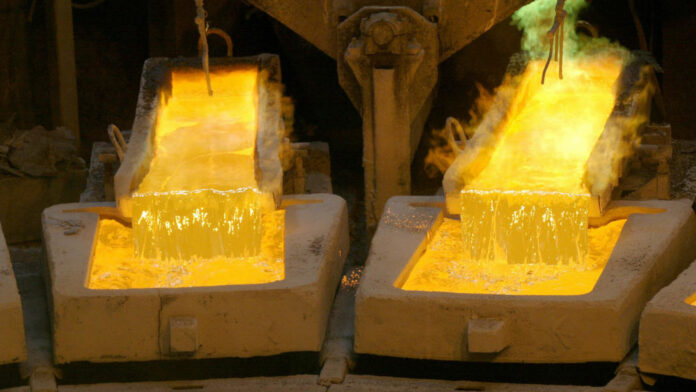 GLENCORE is to buy 100% of the MARA Project, a copper and gold brownfields prospect in Argentina. South Africa's Gold Fields bid for the project last year.
The Swiss miner and commodities trader will pay $475m in cash to buy 56.25% in MARA representing shares it doesn't already own. The seller, Pan American, bought the asset as part of the purchase of Yamana Gold last year for which Gold Fields bid $6.7bn.
In addition to the cash payment, Glencore has also granted Pan American a 0.75% net smelter return as part of the deal consideration.
The project was first formed through the integration of the Minera Alumbrera plant and mining infrastructure and Agua Rica project in a joint venture between Yamana, Glencore and Newmont Corp., in 2020.
Glencore bought Newmont's 18.75% stake in October last year taking its shareholding to 43.75%. Pan American completed the takeover of Yamana in March.
The project has proven and probable mineral reserves of 5.4 million tons of copper and 7.4 million ounces of gold. Mineral reserves will support mining for 27 years, according to estimates.
Glencore said the MARA project ranked as "one of the lowest capital intensive copper projects in the world today" owing to existing and well maintained infrastructure including the Alumbrera processing plant.
"MARA is expected to be in the top 25 global copper producers when operational," said Glencore. Average copper production over the first decade is expected to exceed 200,000 tons a year with "material" by-product credits.
"Glencore has extensive institutional knowledge of the asset and the jurisdiction, based on its successful history of running the Alumbrera operations prior to the integration with Agua Rica in 2020," the group said.
At first glance, the deal represents traditional merger and acquisition activity for Glencore because it has taken control over an existing investment with which it's familiar. However, MARA requires estimated capital of $6.4bn, an outlay on new production that former Glencore CEO Ivan Glasenberg was reticient to sanction.
In December Glencore said it was prepared to build the $6bn, 350,000 ton a year El Pachón copper project, also in Argentina. "The world just doesn't get it. It doesn't understand that there's a massive [copper] deficit coming," said Gary Nagle, CEO of Glencore at the time.
Current copper consumption globally was about 300 million tons (Mt) a year against future annual demand of 350Mt of which 100Mt would be from renewable power sources alone, and a further 20Mt a year from electric vehicle production. Nagle said the deficit was unsustainable: "It is impossible. The world will stop (without the additional copper supply). But the price of copper is not expecting it."
Nagle has departed from Glasenberg's conservatism in more ways than one. Earlier this year, the company bid for control of Canada's Teck Resources. When its offer was rejected, it offered to do a deal for Teck's coking coal mines which it intends to spin out with its existing coal assets in a separately-listed company.