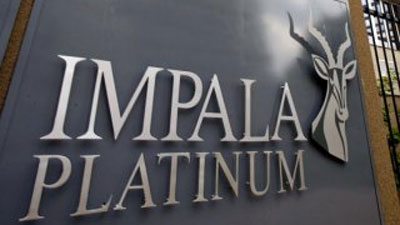 POWER supply reductions, cost inflation, and a decline in the basket price for platinum group metals (PGMs) weighed on Impala Platinum (Implats) in its 2023 financial year which said today basic earnings would be a fifth lower year-on-year.
Strong performances from its Rustenburg division and Zimbabwe, as well as maiden production from Royal Bafokeng Platinum's (RBPlat's) mines resulted in higher group production but sales fell 5.5% largely owing to load curtailment.
Implats reported deferred sales of 101,000 ounces as Eskom sponsored load curtailment forced it to cut refining activities. Load curtailment also resulted in the delay to the restart of Implat's refurbished Number 4 furnaces, the group said.
Lower refined production also had the effect of inventory and implied capital build equal to some 245,000 oz as of June 30.
In addition to this, Implats reported 'foregone' production 36,000 oz. This represents metal that wasn't mined as the group cut back mining operations at higher levels of Eskom's load curtailment regime.
South African business conditions also affected mining at its Two Rivers joint venture where  "intermittent" localised community disruption was reported. "Sporadic community unrest" was also suffered at Marula where production fell 7% (from a record high in the previous financial year). Load curtailment also affected production.
Overall, group production totalled 3.25 million oz, an increase of 1.8% year-on-year. Production from managed operations (excluding joint ventures) was 2.4 million oz, an increase of 5.6%, and production from joint ventures fell 1.4% to 541,000 oz.
Supply of concentrate from third parties to Impala Refining Services fell 15.7% to 1.45 million oz as two contracts ended, but also because of production distress elsewhere in the South African PGM sector.
Sales were 2.97 million oz for the 12 months.
As Implats moved through 50% ownership of RBPlat, a function of the Public Investment Corporation accepting its RBPlat takeover offer in May, the company accounted for 43,000 oz of RBPlat production for June.
As a subisidiary of Implats for that month, RBPlat's cash balance of R4.5bn was also added to Implats' cash for a closing balance of R26.8bn. This was after paying R4.9bn and issuing about 16.2 million shares for a 56.41% stake in RBPlat from 37.83% previously.
Implats has since taken steps to acquire 100% of RBPlat which has been delisted from the Johannesburg Stock Exchange.
One abiding worry for Implats is the impact of inflation.
While rand depreciation worked to offset dollar price weakness in PGMs, it increased the group's exposure to dollar denominated costs, especially in Zimbabwe and Canada. This was exacerbated by an increase in group unit costs per 6E ounce to R19,840 due to "persistent inflationary pressures", the group said.
Group capital expenditure is "expected to have increased" to about R11.5bn  from R9.1bn last year "due to higher levels of stay-in-business and replacement spend, and rand depreciation, Implats said. Some R1.9bn growth capital was incurred for the 2023 financial year.