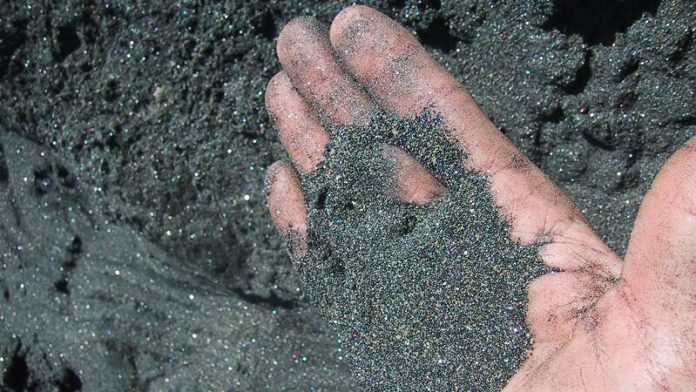 SYLVANIA Platinum today unveiled a new joint venture that will add chrome production to the platinum group metals (PGMs) portfolio and increase PGM output.
The agreement with Limberg Mining Company will see the 50/50 joint venture partners extract the metals from a tailings dam of the Limberg Chrome Mine situated on the western limb of the Bushveld Complex in South Africa.
The joint venture will operate under the name Thaba Joint Venture. Sylvania Platinum will manage the operation.
Sylvania will pump $32m (R600m) into building extraction facilities, including a new secondary fine chromite and PGM beneficiation plant. A further $5m in working capital will be provided by Sylvania. Funds will be from internal cash resources.
Sylvania reported $125m in cash as of its 2023 financial year-end (June 30).
In return for its investment, Sylvania gets attributable production of approximately 6,500 4E PGM ounces – a 9% increase over current production – and introduce 200,000 tons of chromite concentrate to its portfolio. The facilities will take between 18 and 24 months to build with first production pencilled in for the second half of the 2025 financial year.
Jaco Prinsloo, CEO of Sylvania said in a statement today that the Thaba Joint Venture represented "… an attractive investment return on the project". It also exceeded the company's internal rate of return hurdle rate of at least 20%. Pay back would be in less than three years from commissioning assuming current long term consensus pricing.
Interestingly, the joint venture could lead to similar transactions for Sylvania as the Thaba Joint Venture first PGM beneficiation plant to be built on the northern part of the western limb. It would "be an enabler for further growth opportunities in the region", Sylvania said.
Sylvania's business model is built on joint venture cooperation. It operates contracts with chrome mine owners in which it retreats tailings returning the chrome to the mine owner while selling the PGMs.
Sylvania produced 75,469 4E PGM oz in its 2023 financial year, exceeding production guidance of between 72,000 to 74,000 4E oz.
Shares in the company gained nearly 7% in by about midday in London. As with most PGM producers, the stock has been under pressure from a weakening in the basket price of metals over the last 12 to 18 months. On a 52 week basis, shares in the company are 21% weaker, and 32% weaker year-to-date.