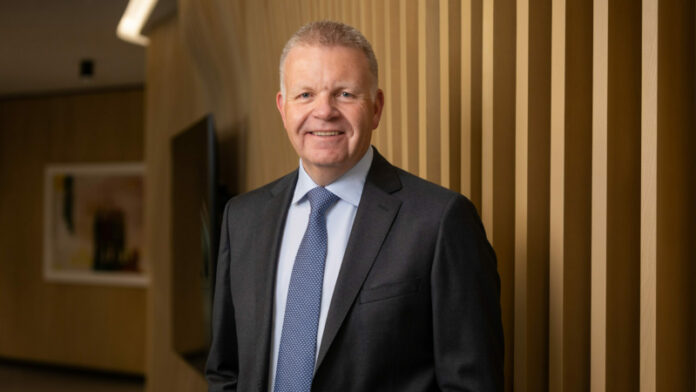 INCOMING Anglo American Platinum (Amplats) CEO Craig Miller ought to have an easier ride than his predecessor.
In her three years as boss of the platinum group metals (PGM) miner, Natascha Viljoen has been dealt crisis after crisis.
Covid and Eskom-related power rationing have been severe enough in their own right, but the PGM market has also fallen into decline. A stonking rally that was under way at the start of Viljoen's tenure in 2020 has reversed sharply. Rhodium, which accounted for 46% of Amplats's earnings in the first six months of 2020, is now half its price. Palladium, another driver of Amplats earnings, is down 47%. Viljoen says the PGM market has stabilised, but pricing will be subdued.
But it's in the engine room where the miner's biggest threats lurk. In early 2020, an explosion ripped through Amplats processing facilities, hobbling refined metal production. The event shocked the market and left Amplats with nearly 700,000 ounces in stock build, worth R6bn in pre-tax earnings. Viljoen, a metallurgist, ordered a fundamental review of the facilities
Unforeseen problems also cropped up during a scheduled rebuild of the Polokwane smelter last year, when a supplier delivered subgrade bricks. The project was delayed for two months, costing the miner precious ounces.
Amplats's 2023 production forecast was cut by between 200,000 oz and 400,000 oz, while it has scaled back its 2024 expectations by as much as 500,000 oz. Viljoen also held back an investment decision on the expansion of Mogalakwena, Amplats's best mine with the most ambrosial of undeveloped PGM resources.
So, it's been a roller-coaster. "I would be disappointed if we came up with any big new surprises," said Viljoen. Nonetheless, her departure for gold producer Newmont is premature for Amplats and there are the invariable concerns about succession. "If I can be blunt, it's a strange appointment," said Ninety One portfolio manager Unathi Loos of Miller. "You do need operational experience," she added.
Miller, a member of Amplats's executive committee since 2019, is not a miner. But he's an Anglo lifer, having worked in Latin America in the group's base metals division. He's also respected by the market for keeping the books, but will nonetheless be under scrutiny.
Another analyst, who asked not to be named, said: "I think Anglo will deal with the technical challenges — it needs someone who can continue to implement group strategy. And in a down cycle the finance guys tend to do well — they focus on the numbers and are not sidetracked by geology and blue-sky potential, which seem to distract the more technical guys from cutting capex and costs."
Amandelbult a keeper?
Amplats's Amandelbult, a mining and refining complex on the most northerly tip of the western Bushveld, is leaking ounces despite ongoing efforts to engineer out its problems. "Amandelbult's modernisation, mechanisation and project studies continue to progress but its position in the portfolio looks uncertain, especially in a lower PGM basket price environment," said UBS analyst Steve Friedman.
Amplats's second-quarter production fell 19% owing to Amandelbult, which comprises two mines: Dishaba and the problematic Tumela. Last year, Viljoen closed the high-cost Merensky concentrator at the complex; she has been looking to 'rightsize' it elsewhere. "I am convinced it belongs in the company," said Viljoen. "But we need to take costs out of that business and that is receiving a lot of attention."
One reason for retaining the asset is its strategic relevance. Three percent of total PGM ounces produced from the mine (its prill split) is iridium, a specialist metal needed in green hydrogen technology. But at the moment, only 1% of Mogalakwena production is iridium. "The life of the asset, the quality of orebody and the prill split make it unique," said Viljoen. If the iridium price takes off as rhodium did between 2018 and early 2022, it will drive a fresh wave of profit-making for Amplats.
Meanwhile, a decision on Mogalakwena's expansion is keenly awaited. Asked why he chose to omit mention of the project in Anglo American's half-year results presentation, Duncan Wanblad, CEO of Anglo — which owns 80% of Amplats — said there is still "a lot" of work to do before Anglo could commit. "It is still viable; we are still very excited," said Wanblad. "It is the pre-eminent orebody in the PGM industry."
Amplats is not short of growth options and its balance sheet is strongly positioned. But cost inflation is cited by Ninety One and Nedbank Securities as a key concern for the second half of the year. A recovery in PGM markets will also help ease some of the pressure while Miller settles into the CEO chair.
In the long term, battery electric vehicles (BEVs) are set to replace the gasoline-powered internal combustion engine (ICE) with its PGM-intensive autocatalysts, in the view of UK market research company Metals Focus. But Noah Capital Markets analyst René Hochreiter thinks the multiple metals required to build EV batteries, such as copper, are in short supply to support forecast demand. There are also demand side disincentives. Depreciation on BEVs is 50% after nine months and insurance premiums are less affordable than for ICE cars, given the high correlation between collisions and write-offs, he said.
"Accumulate Amplats whenever you see its price drop below R900," he said. "It is still by far the flagship of the sector despite its limited free float. Some peers are staring losses in the face if spot prices don't improve."
Amplats was trading at R907 a share at the time of writing, a 64% drop from its March 2022 high of R2,497.06.
This article first appeared in the Financial Mail.