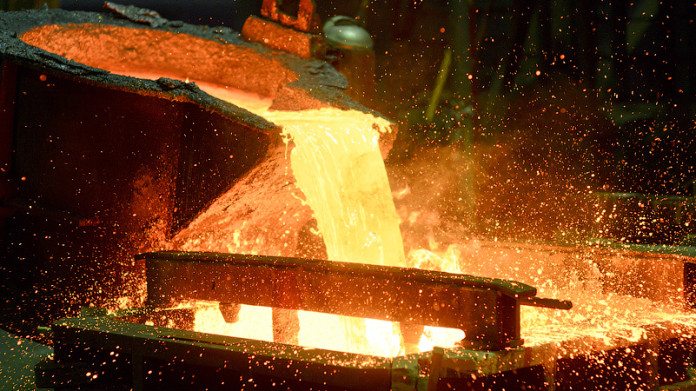 Of the barriers to new platinum group metals production in South Africa, one of the most important is building processing facilities. Smelters and refineries are technically challenging, expensive to build and run, and in the current energy deficit, risky.
In previous years, it's been possible for a new PGM miner to toll-treat concentrate with an existing company, such as Implats or Anglo American Platinum. These days, however, capacity is running tight. In March last year, Implats announced capital spend of $521m aimed at boosting its processing in Zimbabwe and South Africa. Some of it was to account for the changing nature of orebodies, which requires more base metals processing capability. Implats is reticent to sign away any new capacity, says Muller.
"Access to processing capacity is becoming a major barrier"" says Muller of new PGM production coming online in South Africa. "We see it with Waterberg, with IvanPlats. The investment required in beneficiating the concentrate to final metal is a big issue."
Implats has a 15% stake in the Waterberg Project, a proposed 420,000oz/year venture controlled by Toronto's Platinum Group Metals (PTM). Implats previously turned down an option to buy control of the project, preferring instead to invest in Canada. IvanPlats, the South African company controlled by another Canadian firm, Ivanhoe Mining, is building the $490m Platreef project, with first production due to come on stream in the first quarter of next year.
Both companies have failed (so far) to conclude concentrate offtake deals with Implats. IvanPlats is consequently building its own processing while PTM is considering the same. Says Muller: "I caution that the economics of developing your own processing capacity is pretty significant. I do think it's healthy that the companies are looking at different ways, it's useful for the industry, but I see tough economic hurdles."
As for the Waterberg Project as a whole, Muller doubts Implats will follow its rights if PTM presses the button right now, partly because it's palladium dominant, a metal in the PGM suite of metals under price pressure.
"The area in which the mine is located, the metal mix of the orebody, the escalating power crisis in South Africa, the availability of water … there's a wide range of strategic considerations which right now represents a pretty significant level for that project to get an overwhelming vote of support from us," he says.
Ask Frank Hallam, CEO of PTM what he's thinking and he has a completely different outlook. He said in June the company was "pounding on doors" looking for a concentrate deal and thinks when decision time comes, there's "no reason why Implats wouldn't" invest in the project, despite its $620m capital price tag, especially given its investment so far.
"The first thing we need to do is get an updated feasibility study first, then we can get an agreement on concentrate," says Hallam. The company is working on a streaming deal for gold that's produced as a metal by-product which will help finance Waterberg.
Hallam takes a highly strategic view: Waterberg is a bulk miner, which implies a low operating cost, in a metal that structurally is in production decline.
There's also a lot to be said for the long-term support of PTM's Japanese shareholders Hanwa Company and JOGMEC, which hold 9.76% and 12.19% in Waterberg respectively. "Bulk mining, it always wins in the end," says Hallam.