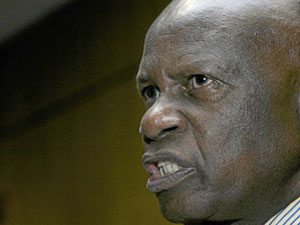 [miningmx.com] – ZIMBABWE would clarify its indigenisation laws in order to improve its prospects of foreign investment, said Bloomberg News citing comments by Domenica Fanizza, head of the International Monetary Fund's Staff Monitored Program.
"Clarifying indigenisation and empowerment laws is a key measure that Zimbabwean authorities intend to take,' Fanizza said at a press conference. Indigenisation requests that all foreign investors with turnover of $500,000 or more sell 51% of the shares to black nationals of the National Economic Empowerment Board.
Zimbabwe's finance minister, Patrick Chinamasa, said at the same meeting that the country had "moved mountains" in respect of indigenisation. "The law basically says there is no one-size-fits-all and it says credits can be allowed in lieu of indigenisation,' he said.
Click here to read the full article