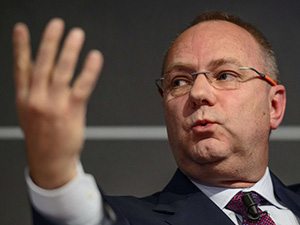 [miningmx.com] – ANGLO American is facing a downgrade of its credit rating to 'junk' status, according to The Australian which said Standard & Poor's was preparing a review of the UK-listed group following commodity price declines.
Anglo is currently rated BBB which is two notches above BB+, considered 'sub-investment grade', said The Australian citing an opinion piece printed in the UK's Sunday Times and which did not cite a source for the view. The price of copper, a commodity to which Anglo is exposed, fell 16% last month.
Last week, Anglo announced it would impair assets, especially in its bulk commodity portfolio which analysts said related to the Minas Rio iron ore project and its coal assets.
Click here to read the full article