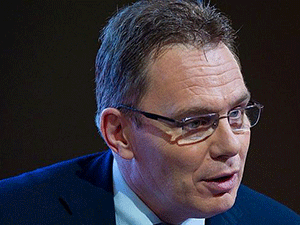 [miningmx.com] – BHP Billiton CEO, Andrew Mackenzie, said he was bearish on commodity prices but optimistic that demand for extractive materials would continue to grow owing to the rise of the Asian middle classes.
"The first thing I would say is we're relatively bearish about the long term projections for prices," Mackenzie told Reuters following a speech in Melbourne. "That is the spirit of competition that we play in," he said.
"But, yes, I am optimistic about the long term growth in demand, because I know the kind of resources it requires to push three, four billion people into the middle classes, particularly in Asia, and the kind of consumption that will come from that."
He said the only way to compete in a world where there was ample capacity to meet the needs of countries like China was to keep cutting costs, as BHP and its rivals are doing, which means prices will keep coming down.
Click here to read the full article