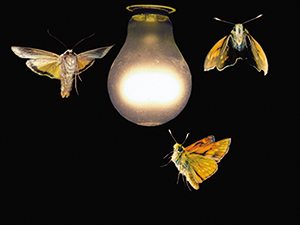 [miningmx.com] – A YEAR ago, at Anglo American's 2013 interim results presentation, the group's then relatively new CEO, Mark Cutifani, set out the broadest of blue-prints for winning back investor interest.
Return on Capital Employed (ROCE) needed to be 15%, not the 11% that had been previously achieved; the project pipeline, described by Cutifani as 'constipated', had to be – for want of a better word – loosened; and any under-performing assets would be culled from the group.
At the time, a mere 11% of the group's 90-odd assets had met operational targets to which Cutifani provided the gloss: "We have to get our arses into gear".
The question at the time was how a change in gear would be achieved, and whether Cutifani would be bold and quick enough? A year on, and the answer is becoming clearer.
As with its peer, BHP Billiton, Anglo is taking the scalpel to some of its South African assets starting with the less profitable platinum mines held in the 80%-controlled Anglo American Platinum (Amplats).
"He has made it absolutely, abundantly clear that the Rustenburg and Union assets in Amplats are not priorities for the group's capital," said a Johannesburg-based analyst.
Anglo is also considering selling its shares in Samancor, according to an article in the Wall Street Journal. Including the stake in the manganese assets, in which BHP Billiton is also a shareholder, the total divestment could be $1bn, the newspaper said.
In the space of a year, these are swift, decisive measures, and could be followed by yet more sweeping measures if, as some fear, Anglo's divestment plans attract the opposition of the South African government.
One analyst believes that in taking an early decision on an asset such as Atlatsa Resources' Bokoni Mines, a joint venture Amplats is considering selling, Cutifani is testing the political waters with the South African government.
Capital required for Bokoni Mines' expansion plans were only due in 2019 or 2020 after they were deferred in a protracted debt restructuring programme. So the assets could not be described as requiring short-term capital needs.
However, Atlatsa Resources comprises a major part of Amplats' empowerment points as required by South African mining law and in selling it, the principle of once-empowered, always empowered will be discussed.
Said the analyst: "Anglo wants to sell assets that aren't performing which is a perfectly natural thing to do in a capitalist society. If the group isn't allowed to achieve that, at least easily, then Cutifani might well just decide to unbundle Amplats entirely".
The asset cull is not only South African.
Earlier this month, Anglo announced the $1.5bn sale of its shares in the Lafarge Tarmac joint venture, a transaction that will punch a hole in the group's debt pile to between $14bn and $15bn – indebtedness that investors will also be keen to have further ameliorated to between $10bn to $12bn in time.
Pronouncements about other weaker assets may also be given such as the Snap Lake diamond mine in Canada; Manto Verde, a copper asset in Chile, as well as Codemin and Barro Alto, two Brazilian nickel assets. De Beers' Voorspoed is also vulnerable, and so is the Kleinkopje coal mine, in South Africa.
There is a sense that Cutifani's management rein may represent Anglo's last chance to compete with the likes of BHP Billiton, Rio Tinto and Vale.