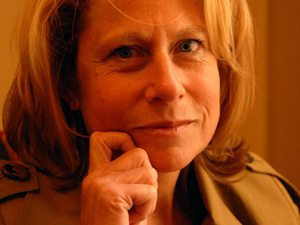 [miningmx.com] – BRIAN Gilbertson once observed in an interview that perhaps the fates had a larger role to play in the fortunes of the mining sector, and its leaders, than perhaps is generally recognised.
So it was that shareholders sent former Anglo American CEO, Cynthia Carroll, packing for – among other "miscalculations' – having bought the Minas Rio iron ore deposit in Brazil at the top of the market.
At the time, there was pressure on Anglo to look sharp in the race to plug the looming deficit in mineral supply to economies such as China. Minas Rio was an expensive acquisition and then was dogged by logistical and permitting delays.
Certainly there were misjudgements in Anglo's bid to join the race for iron ore in the same way as Rio Tinto chased coking coal in Mozambique because Vale had set up camp there. It was around this time that Vale nearly bought Xstrata at the top of the market.
Similarly, Mick Davis bought a 24% stake in Lonmin to protect a position in the platinum firm in which his Xstrata never seemed likely to capitalise upon while BHP Billiton's Marius Kloppers failed in adding potash to the group's profile such that his successor, Andrew Mackenzie is still unsure whether the commodity has a long-term future for the company.
Gilbertson's point was that CEOs are paid to take the responsibility for critical judgements a board and executive committee make, but if the market or conditions turn against you then that's just your bad luck. An extreme fluctuation in the market can make heros and villains of any CEO, regardless.
In hindsight then, it's probably worth acknowledging that whilst Carroll was caught out by certain misjudgements, the two drivers of Anglo American's recovery at present were both her initiatives: Minas Rio – expected to produce over $570m in earnings according to one analyst – and De Beers.
It's questionable whether Minas Rio can actually be called a sound investment, at least in the short-term. Anglo recently trumpeted the fact that it had stayed within its budget, but this was a recalculation after having written down the investment for $4bn.
Just before Carroll left, Minas Rio had cost a total of R14bn to build, including its acquisition cost and $8.8bn of capital, equal to a cost of production of about $350/t. Still, Minas Rio is now a mine promising healthy cash flow for Anglo.
DE BEERS
Anglo American's current CEO, Mark Cutifani, was at his allusive best earlier this week describing the decision of his predecessor, Carroll, to buy the Oppenheimer family's 40% stake in De Beers as akin to renewing the two firms' wedding vows.
Anglo American, which now owns 85% of De Beers, counts the uniquely positioned, exclusively consumer driven diamond business as a key differentiator to the bulk materials – iron ore and coal – that are produced by BHP Billiton and Rio Tinto.
Said Cutifani: "The reason for owning De Beers is simple: we are the most diversified miner and unique in the industry'. There are also some pretty solid financial benefits for having bought the Oppenheimer shares, purchased for $5.1bn in 2012.
According to Kieran Daly, an analyst for Macquarie Research, De Beers now accounts for 41% of the UK-listed firm's 2014 earnings, and 25% of its valuation.. And the diamond producer's role looks sparkly.
In a presentation by De Beers executive team, aimed at demystifying the group's activities, Bruce Cleaver, executive head of strategy at De Beers, set into words a snapshot of the market that supports continued price improvements for diamonds.
Total global supply of rough (uncut) diamonds will peak at 160 million carats this year and fall by 30 million carats ten years later. Set against this, total consumer demand for polished diamonds is expected to rise $6bn to $31bn by 2018 and 50% by 2025.
"Our principal markets (the US and China) are very well positioned which is why we feel so positive about the market over the next few years,' said Cleaver. A lot of the growth in demand comes from newly monied middle class households of which about 100 million will be added in China and 27 million in India.
Investec Securities analyst, Marc Elliott, believes in De Beers, Anglo American has a catalyst that could transform its fortunes, if only its relevance could be better explained to the market.
"It appears that Anglo has woken up to the value of De Beers and is starting to provide the market with some information after many years of insufficient disclosure … We believe that the value of De Beers as the diamond industry leader and as a luxury brand is not reflected in the current share price,' he said.
That was in a note dated September 30 to which a valuation of about $19bn was placed on De Beers that could be added to Anglo. An updated note on November 3 placed a value of between $20bn and $25bn depending on the movement of diamond prices and setting De Beers against other listed luxury firms.