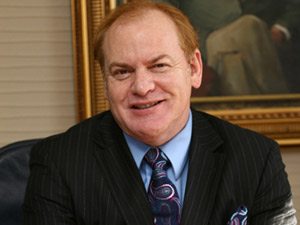 [miningmx.com] – AS leader of a potential rival to the ANC, it's now part of Mamphela Ramphele's job description to lob the occasional rock at Government.
This may explain her willingness to lift the lid on Gold Fields' controversial South Deep empowerment deal, stuff she knows about because she was Gold Fields' deputy chairperson for four months in 2010, and its chairperson from November 2010 to February 2012.
Earlier this week, Ramphele told BDLive that Government forced Gold Fields to accept its nominated BEE partners in an empowerment deal at South Deep, the 700,000 ounce a year gold project that has cost more than R30bn to build.
In return, Government offered the easy passage of South Deep's mining permit, an approval process that Nick Holland, CEO of Gold Fields, acknowledged last year had been difficult to achieve. It had "got stuck" in his words.
The whispers around Gold Fields is that Ramphele has got it wrong: the South Deep BEE deal, around which there is a regrettable degree of secrecy, predated her. No, say her critics: Gold Fields was not compelled by Government to appoint its nominated empowerment partners, which is to say, Invictus Gold.
Yet clearly, there's something amiss in this story. Why is Gold Fields so secretive about disclosing the partners in Invictus which owns about 9% of South Deep? And why, if it felt the situation was getting out of hand, didn't Gold Fields resort to the courts?
Instead, Holland and his board elected to dance with the devil by drafting in ex-convicts Gayton McKenzie and Kenny Kunene to help speed the mining permit approval. They could provide access and connect the dots without which the South Deep BEE deal was doomed.
Admittedly, Holland's Gold Fields was in a tight spot, but this may do little to head off the potentially disastrous consequence for him if the powerful US law firm retained to investigate Gold Fields' BEE deals, Paul Weiss, finds Gold Fields has contravened international law.
Gold Fields has a secondary listing on the New York Stock Exchange through an ADR programme. Was the company guilty of contravening the Foreign Corrupt Practices Law? Failure of governance of this ilk is the type of indiscretion that costs CEOs their jobs; at least in developed economies.
Meanwhile, we all know what the primary problem is.
Based on the descriptions of Ramphele and Holland, applying for a mining permit, which first requires a passable empowerment deal, looks like a complete free-for-all in the mineral resources department (DMR).
If it is a free-for-all; if business associates and the politically connected of officers working in the department can suddenly lay claim to a portion of an empowerment deal, it's because the ministerial discretion written into the Mineral and Petroleum Resources Development Act (MPRDA) makes it so.
For years, critics of the MPRDA have been calling for some independent body that administers the award of mining and prospecting permits instead of relying upon the sole judgement of the mines minister.
Instead, South African may be getting an amendment to the MPRDA which increases the powers of the minister; ostensibly to speed up beneficiation and other good works, but in practice likely to worsen the rot in the DMR's mining and prospecting permit approval process.