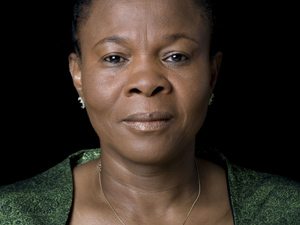 [miningmx.com] – CHRIS Griffith, Anglo American Platinum (Amplats) CEO, was anxious to characterise the group's revised restructuring plans as the fruits of a cooperative exercise. You can't blame him. He has to protect his corner.
But in reality, it's really a climb-down in the face of political pressure and a government that has lost control of its labour movement.
One suspects this, firstly because the math doesn't seem to add up.
If Amplats could have afforded to lose less jobs and reduce platinum by roughly the same amount, it would surely have done so in the first version of its restructuring.
It now speaks of optimising the Khuseleka 2 and Khomanani 1 and 2 mines into surrounding mines. According to one analyst, optimisation immediately means putting capital into the operation to make it more efficient. That almost certainly means Amplats will have to raise capital with an already stressed balance sheet. "Amplats will have to raise alot of money to wash its face," an analyst said.
The second worrisome consequence of Amplats' climb-down is that it sets a quite awful precedent for the rest of the economy, let alone the mining and the platinum sector itself.
"The read across for listed miners in South Africa is negative as it calls into question the ability for management to implement the corrective measures for the benefit of shareholders," says Goldman Sachs in a report today.
Said another: "That really started when mines minister Susan Shabangu made her comments threatening the whole Anglo group". That was in January when Amplats said its restructuring had to see 400,000 ounces of productive capacity lost.
Shabangu then threatened the withdrawal of Anglo's mining licences, a quite remarkable fit of pique.
At the time, Griffith said there was little scope for restructuring. Speaking as recently as February 20, Griffith said of the ability of the group to lessen the impact on jobs affected by the restructuring: No, I'm not confident at all. This is an industry that's been in crisis for a long time now.' Nothing much has changed in the platinum market to suggest there's extra wriggle room for shareholders.
Griffith was speaking only days ahead of the consultative process. It may have been a two-way discussion but the outcome is that management has been second guessed, bullied even, to change its mind.
Amazingly, South Africa's mining journalists haven't been able to extract a comment from the minerals resources department (DMR), nor the minister who has been voluble on the matter previously. One's unsure about the minister's reticence, but the DMR has turned into a lead-encased bunker.
Impala Platinum, described by one analyst as "the last man standing", looks to be the next in line for government opprobrium. It's already said in current economic conditions, its margins are stressed. One doubts its CEO, Terence Goodlace, will have greeted Amplats' revised restructuring gladly.