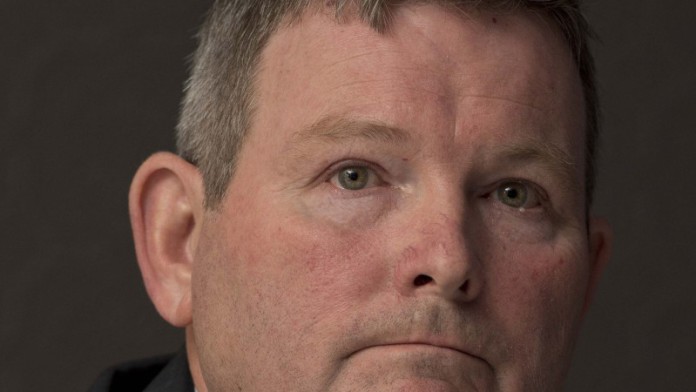 I DON'T know what Northam Platinum CEO, Paul Dunne, does over weekends but judging by the deal he's just done to acquire Eland Platinum from Glencore, I suspect he may be a dab hand at playing 'Grand Theft Auto'.
Dunne was at pains during last week's presentation of Northam's interim results to paint this as a 'win-win' deal but, from where I sit, this is a steal by Northam. To use the immortal words – expletives deleted of course – of Scottish comedian Billy Connolly: "Ya bandit. You should be wearing a mask!"
Not only has Northam acquired a mine and full associated infrastructure controlling a platinum group metal resource estimated at 21.3 million ounces for the knock-down price of just R175m, but it has also set up a potential, longer-term play regarding Pandora which sits adjacent Eland and in which Northam already holds a 7.5% minority stake.
Yes: I do know Lonmin has just done a deal to take over Anglo Platinum's 42.5% share in Pandora so boosting its stake to 92.5%, but Lonmin is the weakest link amongst the established platinum producers. Anything could still happen to it and mining companies do deals taking long-term views.
Also, I note the Pandora deal is subject to various conditions precedent including "approval by Lonmin's lending banks and remaining Pandora joint venture partner, Northam Limited", according to the Lonmin announcement issued on November 11. So it's not a done deal and the thing is Pandora ticks every box that Dunne listed last week for the kind of acquisition that Northam is still looking for.
Dunne commented there were various possible synergies that could be exploited by Northam in the Western Bushveld once it had control of Eland, but he did not go into specifics.
The two obvious ones are Pandora and Eastplats' Crocodile River mine, but Crocodile River is a dog. There may also be some potential chrome mining developments, but chrome is of minor interest to a serious platinum miner.
Let's leave the speculation there and focus on the deal as announced which is that Northam is paying R175m in cash for Eland. well, yes and no. Eland owns a fleet of mechanical mining equipment worth around R100m which Northam does not need.
Dunne confirms that the fleet is a "disposable asset" and that my R100m value guesstimate is "in the ballpark". So that means Northam is actually paying around R75m for Eland.
The reason Northam does not need the mining fleet is because Dunne intends using conventional mining methods when he re-opens the mine. The mine is currently on care and maintenance because previous owners Xstrata (which bought Eland from Loucas Pouroulis for R7.5bn as an opencast operation) developed the underground mine as a mechanised operation which failed.
Said Dunne: "we have studied this mine and negotiated this deal over the past two years. The problem is not the orebody. The problem is the mining method because the orebody dips at 18% and you cannot mechanise an orebody that dips so steeply. We will use conventional mining methods".
So what's in this for Glencore?
One: it gets rid of a mine it acquired when it took over Xstrata and does not want to own. Two: through a separate agreement it has negotiated a contract to sell all the chrome produced by the Northam group at market-related prices for a commission. Just run that win-win analysis past me again would you!!