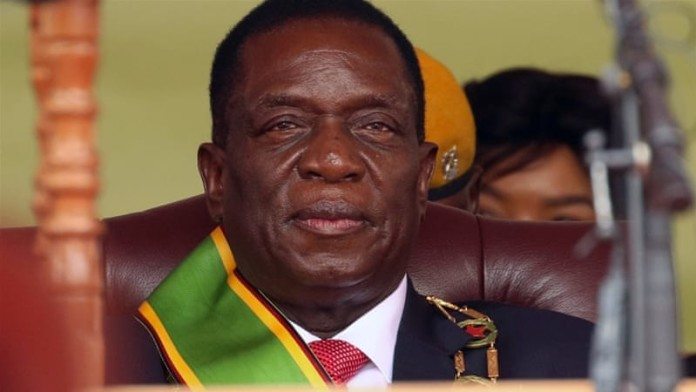 THE chit-chat around the water cooler at a recent conference about Zimbabwe mining – called the Harare Indaba – was on the sceptical side.
Involving a prominent mining and resources banker, a buy-side analyst and a sell-side analyst, the view was that the southern Africa country was saying all the right things, but that there had to be evidence of real change.
Newly appointed mines minister, Winston Chitando, commented that the country was "… open for business" which is the refrain of his president Emmerson Mnangagwa since he deposed former president and despot, Robert Mugabe. The country has since relaxed rules on indigenisation – its home-grown empowerment legislation – which now doesn't demand state control of foreign buinesses except in the case of platinum and diamonds.
It even appears as if nationalisation of these critical industries is also being relaxed. In an interview with Miningmx, Chitando said the country's National Empowerment Act would allow for the suspension of state control for a 10- or 15-year period by means of a legislated waiver. Apparently, the option of a waiver has always been there.
It was a well managed message, ably supported by the chairman of Zimbabwe's mineral resources portfolio committee, Themba Mliswa, who had in his company nearly every member of the committee at the conference. Mliswa was articulate and refreshingly thorough-going on his criticism of corruption: "Land reform [Mugabe's land grab policy] was a political move and we are glad that's behind us now," he said.
"Now, there needs to be commitment from the government for a new dispensation. We also need to see consistency from President Mnangagwa. He is a lawyer and so we expect him to stick to the law," said Mliswa. "We will do our work to show you your money is safe. Indigenisation became an individual error as some times too much power is given to a minister. When we give too much power to an individual there is bound to be corruption."
And so it went. Invitiations to investment, exhortations not to corrupt: "For every corrupt official, there's a corruptor," said Mliswa. "Don't corrupt our people," he said in the general direction of the conference audience most of whom were suspicious of Zimbabwe anyway, but which nonetheless drew enthusiastic applause from the committee members.
The view on the ground was that whilst mention of a waiver, the fight against corruption and other pro-business comments were to be lauded, there was still too much red tape and bad policy in Zimbabwe such as difficulties in repatriating money from the country, difficulties in exporting minerals, especially through Beit Bridge, and the general opposition to expatriate work which, one sell side analyst commented, had to be ironed out. "You want the CEO of your company to be able to work in Zimbabwe, or what's the point?"