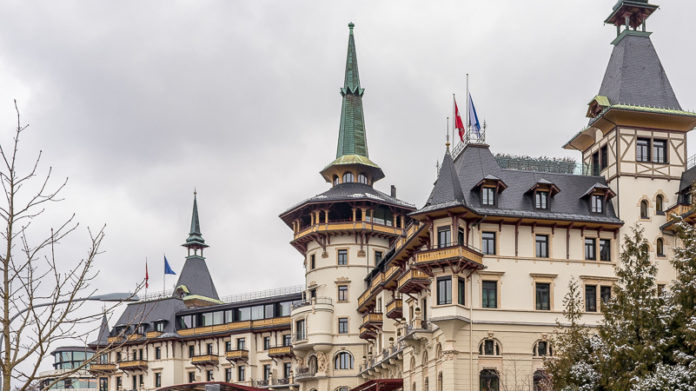 LISTENING to former head of Glencore's South African coal operations, Clinton Ephron, give testimony before the State Capture Inquiry on February 27 felt like stumbling upon an old horror film that one does of a late night, scanning the TV channels.
You obviously know the ending, and when all the jumps and shocks are going to happen; you even know if the main credit gets away and why the carnage was perpetrated. You're still gripped though, morbidly entranced.
So with the State Capture Inquiry; in this case, how Eskom was able to extract Optimum Coal from Glencore for the delectation of the Gupta-owned Tegeta Exploration, which used money from the taxpayer herself.
Here comes the first gambit played by Eskom's former CEO, Brian Molefe, claiming Optimum Coal Mine had failed its volume and quality tests; then comes the part when Eskom hits Optimum with a R2bn penalty. Of course, Glencore desperately attempts to escape the clutches of the mortal threat by negotiating a new deal for Optimum, but imminent bankruptcy falls on all who attempt its escape.
By the time the Department of Mineral Resources (DMR) rocks up on set you know Glencore has absolutely no way out. The denouément comprises a meeting at the Dolder Grand Hotel in Zurich which – true to form – is Gothic in design – where Ivan Glasenberg, CEO of Glencore, is waiting.
What followed in that meeting, which had Rajesh Gupta, the Gupta family associate Salim Essa, and the former South African mines minister, Mosebenzi Zwane in attendance (because all the major cast turn up for the last scene) is classic Glencore pragmatism.
Keeping the asset which Glencore calculated had a net present value of R2.15bn was an option. But Glencore had made certain assumptions on the NPV that carried many risks. So the company sold it for this amount. "It was the lesser of two evils," said Ephron, somewhat fittingly.
It's worth steeping back a minute: Glencore produces 145 million tonnes of coal annually (Mt/y). Whilst 6.5Mt/y Optimum Coal produces is a worthy 4% of total production, it comes at unsustainable cost, not to mention non-commensurate management time. Glencore may not have counted on export entitlement being wrapped up in the overall deal, but it knew it was subject to an instalment of bad old theft, a heist, with the regulator completely part of the deal. There was no way out and Glencore washed it hands.
Asked for his interpretation of events, Ephron declined the opportunity. "I really couldn't speculate deputy chief justice," he replied to Judge Raymond Zondo, whom the commission has been named after.
There's no way Ephron is going to embroil Glencore in this horrid mess by indulging in conjecture. The company has bigger fish to fry, and quite possibly, more important commissions of inquiry to which evidence may be brought. One may be convened by the US Department of Justice which is investigating certain of the group's trading activities in Venezuela, Nigeria and the Democratic Republic of Congo, for instance.
Optimum Coal Mines, meanwhile, may just be ending its horrible nightmare, maybe. According to a report by IHS Markit, a consortium led by South Africa's state-owned African Exploration Mining and Finance Corporation (AEMFC) is now the leading contender to take over Optimum's coal assets. This was after winning a two-year management deal to get the troubled mines back up and running.
The AEMFC had had a R1bn post-commencement offer of finance accepted last week that primarily raises the prospect the mine's workers will be paid. That's not happened since around October last year and is a reminder that years after the events played out in the State Capture Inquiry today, someone is still suffering.