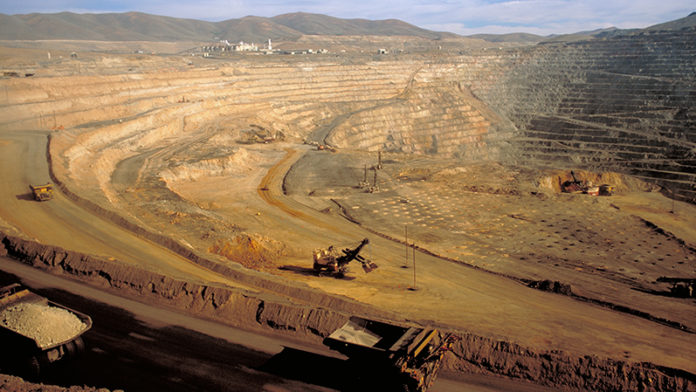 THE nuts and bolts of achieving synergies in Nevada is likely to be the deciding factor in whether shareholders turn down Newmont Mining's bid for Goldcorp in favour of the hostile takeover announced by Barrick, or allow the former to proceed.
That's the view of analysts, and even of Barrick CEO, Mark Bristow, himself who told Bloomberg TV on February 26 that "everyone wants to see a fight" when, in fact, it will be shareholders who decide whether to believe in Barrick's $500m/year synergistic savings or Newmont's lower $275m/year as per a previous estimate.
That's not to say Barrick's negative premium offer for Newmont hasn't become personal. Bristow has criticised Newmont CEO Gary Goldberg's decision to retire once the deal with Goldcorp has been completed. Goldberg's critique of Bristow has also been unkind: claiming Bristow doesn't have any multi-national experience and that Barrick's strings are being pulled, as before, by its chairman, John Thornton.
Thornton met with Goldberg in December to discuss the possibility of revisiting the prospect of a joint venture between the two companies' assets in Nevada. The two firms had last discussed this in terms of a full-blown merger in 2014.
But Goldberg's insistence that Newmont run such a joint venture is as likely to stick in the craw of Bristow as much as anyone else. Based on track-record, Bristow doesn't do passive joint ventures: he didn't opt for this approach either in Kibali or Morila both of which he controlled as CEO of Randgold Resources (in joint venture with AngloGold Ashanti).
There are other elements to the personal duel going on between Bristow and Goldberg, both related to legacy. Goldberg clearly sees the Goldcorp deal as a swansong. Asked by Bloomberg TV if he would stick around longer than he anticipated, he twice deflected the question, saying his focus was on doing the best for Newmont shareholders.
As head of Barrick, Bristow has a chance to realise his long-term dream of profoundly restructuring the world's gold industry. At Randgold, it was a vision he articulated from the sidelines, and as an outsider; at Barrick, he's running the crusade as an insider. Five years from retirement, that gives him an ideal chance. But the chance is now, and only now.
Shareholders, however, don't take lofty ideals or golden parachutes into consideration: the single question will be whether Bristow's proposed total $7bn in synergies stack up, or is Goldberg right to believe the value of synergies have long been reduced as Newmont has improved its operating footprint since a joint venture was last discussed, four years ago?
Barrick believes up to two-thirds of the synergies will be driven from lower mining costs and processing efficiencies savings followed by general and administrative cuts. This differs from Newmont's 2014 synergy estimates where about 60% of the synergies would be from the processing side followed by supply chain benefits.
As suggested by Mike Dudas, an analyst for Vertical Research Partners, Barrick's swoop may be "the first salvo", suggesting it may sweeten the offer by removing the bid's current 8% discount to Newmont's share at the time of the offer. But this will only to bolster the mining argument, which is how it should be.
One early conclusion, is that the decision may fall on the side of Goldberg's Newmont. "Our understanding is that the realisable synergies would have likely declined since that time (rather than nearly doubled per Barrick's numbers), as each company worked to optimize its standalone operations," said ScotiaBank in a note published on February 25.