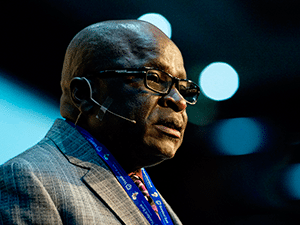 [miningmx.com] – WHILE mining companies await the court's decision as to whether the principle of "once-empowered, always-empowered' should apply in determining their BEE credentials in terms of the Mining Charter, it is worth considering what might be the outcome should the decision go against them.
Mines minister, Ngoako Ramatlhodi, has publicly expressed his opposition. But by his agreeing that this shall be determined legally rather than legislatively, he has effectively washed his hands of the matter.
Whatever the legal outcome, all responsible mining firms will have to do the best they can to remain empowered. The costs of losing their empowerment status are too great – cancellation of mining rights, surrender of the mine altogether, or the need to go again through the costly hoops of re-empowering.
Perhaps, under these circumstances, it is understandable that many, caught in this Catch-22, will concentrate on adhering to the letter of the law. To this end, they are likely to continue to implement mechanisms that firmly lock empowerment partners into their investments.
This approach is understandable as hard lessons have been learned in the past when supposed empowerment partners traded as quickly as possible out of their empowerment shares. Perhaps these sales were triggered by the tantalising prospect of quick millions.
Perhaps, too, they were triggered by the empowerment partners' realisation that, although they might hold a substantial percentage of a mining company, they could not realise or leverage that investment and grow stand- alone mining companies of their own.
Locking in empowerment partners is the objective of the many special purpose vehicles (SPVs) that populate South Africa's mining landscape.
The core of much black investment in the mining sector is thus through insolvency-remote, ring-fenced SPVs – ring-fenced to the extent that they, the empowerment partners, cannot leverage their assets which, in turn, avoids the risk of their holdings in the underlying mining asset being sold to settle a debt.
Attempts to circumvent the ring-fencing rules can be blocked effectively by grandfather clauses that impose the same restrictions on subsequent holders, right up through any chain of ownership.
The single intent is to fulfill the law's letter, not to fall foul of it.
And yet, this very sort of structure, while it might fulfill the letter of the law, has the unintended consequence of restricting opportunities to create black-owned and black-controlled mining companies.
Opportunities might be more easily achieved were the empowerment owners of SPVs able to leverage their assets – that is, to use the assets to guarantee loans intended to be invested in new mining ventures or to grow the capacity of their companies.
Compromise is possible, for example, along the lines of that contained in the proposed Namibian approach, which does give recognition to earlier empowerment transactions that may have been undone, provided those transactions did not, in effect, constitute fronting.
Unless the principle of "once-empowered, always-empowered' is accepted in a manner that allows empowerment beneficiaries to mobilise and leverage the capital represented by their investments, there will continue to be unintended consequences.
The development of mining companies that are truly black owned and truly black managed could otherwise be stymied for a great many years, not because mining companies do not wish to facilitate the establishment of such companies, but rather because of the Catch-22 situation in which they find themselves.
Bruce Dickinson is a partner in Corporate Practice and the head of the Mining Sector Group at Webber Wentzel. These are his personal opinions.