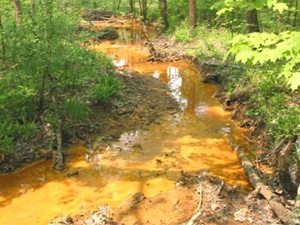 [miningmx.com] – THERE are ever increasing pressures on our freshwater resources with our estuaries are silting up, inland wetlands disappearing and rivers drying up.
In this stressed environment, pollution is a concern, affecting our dams and rivers and the biota that reside within.
Approaching this complexity requires an integrated approach to bio-monitoring as well as catchment management, by shifting the emphasis from chemical and physical to biological monitoring of our catchment areas.
The best news is that this approach would not involve legislative changes, and would save costs in the long run while providing a more holistic understanding of the catchment.
What is required is a change in the mind-set of the industry as well as the Department of Water and Sanitation, to consider integrating the way we look at our freshwater resources and not isolating Water Use Licences (WULs) into silos, independent of one another.
Experts in the field of aquatic biodiversity and freshwater ecosystems too often find themselves conducting the same test, within the same reach of a river for multiple projects within the catchment, to ensure that clients comply with their WUL requirements. Consider the time and money that could be saved if the results of a single survey could be integrated for all users.
We have done this successfully in Phalaborwa, where our clients teamed up to run a large bio-monitoring programme.
However, many clients are too nervous that this approach will impact negatively on their legal obligation. This is why clients, regulators and consultants alike need to formalise a clear and common direction in this regard.
Another suggestion is for WULs to further stipulate different sampling sites along the river continuum for neighbouring users. This integrated approach with a sharing of information would create invaluable synergies. By allowing us to increase our understanding of the system as a whole we could focus on managing the real issues through data sharing and storage.
Presently monitoring is being conducted in isolated pockets, resulting in little benefit for the catchment. I must emphasise that all I am proposing is a change in approach among applicants and the department alike, in not just the way we structure the monitoring, but in the way data is shared and stored.
With regard to a new focus on bio-monitoring, traditionally the monitoring of our rivers has been from a chemical (elements, toxins) or physical (temperature, turbidity, dissolved oxygen) perspective.
The limitation of this is that these methods represent what is happening at that point in time. It is costly to run multiple tests and it takes time for laboratories to process the results, so the outcomes have already passed, although it does build up a history and possibly help to identify the wrongdoers.
Yet our river systems are interrelated and complex environments. Biota are reliant on the availability and integrity of their habitat as well as the quantity and quality of the water. Any change in one of these has a direct impact on these biological communities, which are a great tool to quickly assess rivers.
The drivers within our freshwater ecosystems, whether they are land use, substrate, vegetation or climate, influence and affect the processes that effect biological responses. These, in turn, act as indicators of overall ecological conditions.
Moreover, a better understanding of a catchment area means that mitigation measures are informed by a wider base of data. This monitoring provides an early warning system and indication as to where and when relatively expensive chemical tests need only be undertaken.
It is simply about approaching an escalating problem in new, less costly, more effective ways.
Allowing us to get to grips with the real issues and opening the door for adaptive management to make a difference to our valuable yet ever scarce resource.
Warren Aken is group Leader: Biodiversity at Golder Associates