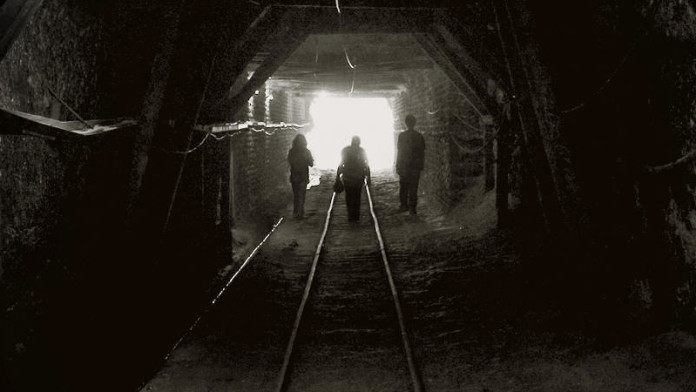 LAST weekend's talks on the Mining Charter, initiated by Mineral Resources Minister Gwede Mantashe, were quite robust.
That should be no surprise to anyone.
Our industry has been at the forefront of economic development for many decades. But we also recognise that, for most of those decades, mining was party to a socioeconomic system that denied the majority of South Africans the opportunity that is now the basis of rebuilding our society.
That is why the mining sector recognised that a future mining regime needed to be designed to address the historical legacy. The critical first step was an adjustment of the system of privately owned mineral rights to one where the country's minerals were to be held under the custodianship of the new democratic state. An integral part of that new system was to put in place systems that would ensure that mining would come to benefit all South Africans. And that is why the mining industry was at the cutting edge of developing empowerment instruments, starting with negotiations that began in 2001 and culminated in the implementation of the first Mining Charter in 2004.
The process that began last weekend to develop a legitimate and effective third iteration of the instrument promises an opportunity to all stakeholders in the sector to develop a charter that, as the first one did in 2004, continues to constructively take the transformation journey forward.
And it needs to be one that simultaneously, along with other policy measures, facilitates a rebirth of an industry in which new investment has been virtually at a standstill, in which growth has been virtually non-existent and in which loss of global market share and job losses have been the order of the day.
One of the most heartening features of the initial engagements has been that, while there are very many issues yet to be debated, there is a wide consensus at the foundation. That foundation is the recognition that competitiveness and transformation are not mutually exclusive. In fact, they are mutually reinforcing. And there is recognition that transformation can only occur in a growing and competitive industry, and that competitiveness is also built through transformation.
The Chamber of Mines, as representative of 90% of the volume of mining production, including large and emerging producers, is looking forward with anticipation to building upon this foundation. We are profoundly aware that this effort can succeed only if all stakeholder voices participate and are heard.
The first charter was the product of intense negotiation between government, trade unions, a community representative and business. We were pleased to hear Minister Mantashe undertaking to include representatives of mining communities in this process. It is clear to us that mining communities should contribute to the development of the charter framework.
The mining industry, through the chamber, is committed to the charter process in pursuit of a shared vision of a globally competitive mining industry that draws on the human and financial resources of all South Africa's people and offers real benefits to all South Africans. The goal of the empowerment charter is to create an industry that will proudly reflect the promise of a non-racial South Africa.
The charter is there to facilitate the further development of a mining industry that is committed to economic, social and environmental sustainability, global competitiveness and transformation.
The goal must be a framework with workable targets and realistic timelines based on solid research and understanding of how rapidly and deeply the transformation process can proceed in the context of growing a competitive industry.
The South African mining industry and its peers around the world are making progress with the development of mining communities, and their protection from any adverse impacts of mining, both in mining regions and the traditional labour-sending areas.
We need in this engagement process a deep discussion about how the resources the industry has expended on these goals can be more effectively spent and, indeed, how those contributions can be best structured.
There is a case for a serious debate on whether community share ownership is the optimal basis for this, particularly given the volatility of share prices and dividend flows in this sector, its high capital demands and long lead times, and – of course – the vagaries of metal markets themselves.
A new benefit sharing model should be considered, which allows communities to benefit directly from the financial flows of mining operations while being able to exercise some form of oversight. After all, we should at all times be asking ourselves if what we have in place is working and, if it's not, how we can change it.
Similar questions arise in respect of employee share ownership, where the theoretical case for employee share ownership plans are clear, but where many have struggled due to the volatile nature of mining share prices and dividend flows, and the inevitably short-lived nature of these instruments.
Tebello Chabana is the Chamber of Mines senior executive for public affairs and transformation.