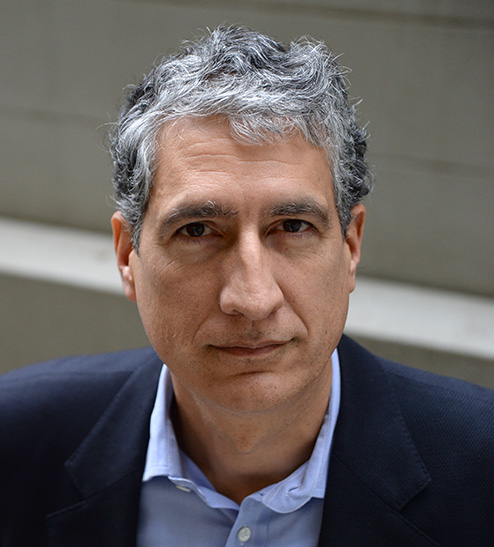 Alberto

Calderon
CEO: AngloGold Ashanti
'Obuasi is clearly one of our tier-one orebodies, and I have great expectations for Obuasi in the longer term. Its geological potential is just enormous'
THE high point of AngloGold Ashanti's 2022 must surely be the proposed 30% reduction in Scope 1 and Scope 2 emissions by 2030 - a $1.1bn initiative that helps put the group in line with its peer group. That's been the thrust of Alberto Calderon's root-and-branch regeneration at the group since appointment in 2021 following 18 months of flux and uncertainty. In that time, AngloGold's share price flagged badly. Better times beckon, however. A "full asset review" aimed at paring back costs is in its second year that may yet see certain assets deemed non-core.
Already, Calderon has presided over the decision to sell its Colombian project, Gramalote, while the closure or sale of Córrego do Sítio in Brazil is currently being weighed. Calderon has also added to the group's portfolio. In September, AngloGold announced it would pay $150m for Coeur Sterling from Coeur Mining in Nevada, which owns properties adjacent to AngloGold assets. Building a firmer presence in the US helps reduce AngloGold's jurisdictional risk, of which it's had its fair share. The company's gold/copper Quebradona project in Colombia ran into delays with the country's environmental regulator. It has also struggled to repatriate profits from Cerro Vanguardia, the Argentine mine, amid economic distress in that country.
But at least AngloGold was able to see the repatriation of some $549m in its share of profits from the Kibali Congo joint venture it shares with operator Barrick Gold. Calderon wasted little time having part of these profits passed on to shareholders in the form of a handsome dividend. One point of focus for this year will be Obuasi, the Ghana mine with a chequered past. Calderon sees huge potential in Obuasi, which could produce up to 450,000 ounces of gold per year by 2025 from 250,000oz/year currently, he says.
LIFE OF ALBERTO
Calderon joined AngloGold in 2021, declaring the prospect of remaining a non-executive director too boring. Before that he had held down various senior executive positions at BHP, the Australian mining giant. Calderon has an economics degree from Yale University, which marks him out somewhat in mining as most CEOs are drawn from the fields of mining
More Rainmakers & Potstirrers