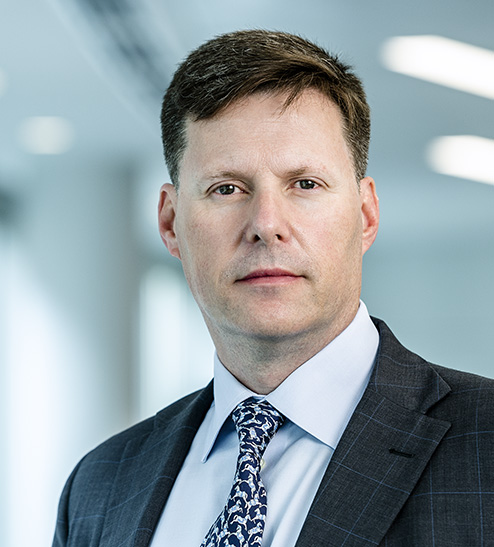 Duncan

Wanblad
CEO: Anglo American
'Mark [Cutifani] was sort-of repositioning and I'm an executor of that repositioning'
DUNCAN Wanblad assumed the helm at Anglo American in April 2022, filling the huge mining boots of his predecessor, Mark Cutifani. His mission will be to maintain Anglo's drive to be a profitable mining company with a diverse portfolio that delivers for stakeholders while making a positive impact on the world by enabling the green energy transition and the provision of fertiliser for key food crops. It is a daunting task, especially the Woodsmith fertiliser project, and his reputation may rest on its success or failure. He told journalists at a meet-and-greet event late in 2022 that he effectively lives on planes as he visits Anglo's far-flung operations to get a grip on the company.
The company has a plethora of projects and initiatives that will require a steady and nimble hand. Talks are ongoing with Botswana about the renewal of a diamond sales agreement between the government and Anglo unit De Beers, with the current one extended to June 2023. In South Africa, Anglo American Platinum is on the cutting edge of harnessing platinum group metals for the emerging hydrogen economy. In Chile, the company is rolling out a huge water desalination project for its Los Bronces copper mine, which is located in a drought-prone region.
Anglo will also face a number of headwinds in 2023 that will test Wanblad's mettle. Global economic growth is widely forecast to slow, a scenario that is bearish for commodity prices. In South Africa, power shortages may well intensify while capacity issues at state-run logistics company Transnet will continue to curb the ability of Kumba Iron Ore, an Anglo unit, to get its product to port. Expect Wanblad to spend a lot more time in the air.
LIFE OF DUNCAN
South African Wanblad, an engineer by training, began his career at Johannesburg Consolidated Investment Company Limited (JCI) in 1990. He has held numerous positions at Anglo American, including a stint as executive director of Projects and Engineering at Anglo American Platinum. He is from mining stock: his father Graham was a JCI director. Wanblad consequently spent much of his childhood living on the mines, including the remote premises of Consolidated Murchison in South Africa's Limpopo province.
More Rainmakers & Potstirrers