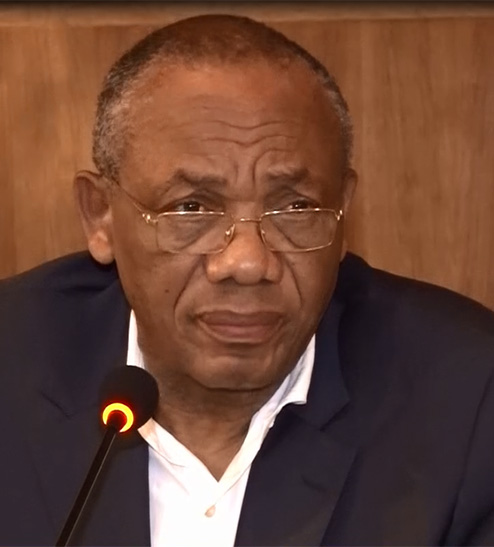 José

Manuel Augusto Ganga Júnior
Chairman: Endiama
'Angola was – and is – viewed as the most prospective region in the world in which to make a major new diamond discovery'
JOSÉ Manuel Augusto Ganga Júnior, aka Ganga Junior, has been chairman of Angola's state-owned diamond mining company Endiama since 2017, when a sea change took place in the country's politics. That's when new president João Lourenço took over from the former president José Eduardo dos Santos and set about radically reforming the Angolan economy, which had been blighted by the widespread corruption of the Dos Santos regime. Angola's diamond sector was particularly hard hit and its development set back decades. Diamond companies opted to get out of the country despite its huge diamond exploration potential.
Angola was then – and still is now – viewed as the most prospective region in the world in which to make a major new diamond discovery. That is something diamond miners have been searching for since the last big strikes were made in Canada in the early 1980s. Those Canadian mines are now winding down and – should the long-predicted major recovery in the diamond jewellery market actually happen – there is going to be a serious shortage of supply to meet it.
In addition to the widespread corruption, the previous regime imposed punitive conditions on diamond explorers and miners. Among other conditions, foreign mining companies were only allowed to own 40% of their operations, with the other 60% held by Endiama and nominated 'partners' that had a free carry in the business. The foreign company had to foot the entire capital expenditure bill upfront. While the investor supposedly had priority over revenues generated until the capex bill was repaid, it still had to make regular payments to the Angolan partners. The turnaround since 2017 has been dramatic with mining majors De Beers and Rio Tinto returning to the country.
Under the new regime, Endiama gets a 25% free carry in any new mine but any increase above that must be paid for at market rates. In this new dispensation, the foreign investor has the right to keep absolute – at least 51% - control of the mine. Endiama's target is to make Angola one of the world's three biggest diamond producers within five to 10 years and to push for a 25% increase in total diamond production within five years above the 2022 level of around 10 million carats.
LIFE OF JOSé
Júnior holds a PhD in economics and business management from the Instituto de Minas de St Petersburg in Russia and postgraduate qualifications in business management. He was GM of the Catoca mine – the third-largest open diamond mine in the world - for 18 years. From 1980 to 1995 he was Endiama's resident director in Lunda Norte as well as assistant professor of analytical accounting in the Faculty of Economics at Agostinho Neto University from 1983 to 1989.
More Rainmakers & Potstirrers