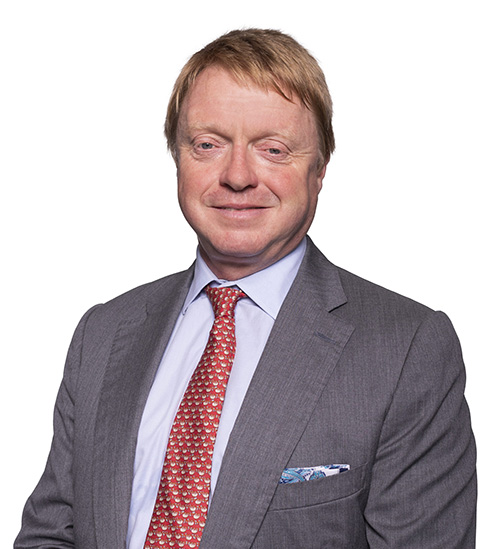 Mark

Learmonth
CEO: Caledonia Mining Corporation
'Bilboes is a transformational asset for Caledonia as we embark on the next step in our journey to become a multi-asset, mid-tier gold producer'
CALEDONIA Mining proves mining can flourish in Zimbabwe provided asset owners run a tight ship. In the case of Mark Learmonth's Caledonia Mining, it was a question of biding its time as the company completed a $60m shaft extension at its 64%-owned Blanket mine. Now if ever there's a comforting name for a great, dirty hole in the ground, Blanket is it. Followed closely, one hastens to add, by the Tolkienesque 'Bilboes', a mine Caledonia acquired in July last year for $53.3m in shares.
With Blanket producing at an increased 80,000oz/year run-rate, Learmonth believes now is the time for Caledonia to stretch its wings. If a 12- to 14-month feasibility study checks out, Bilboes mine will increase Caledonia's production by about 168,000oz. It's an enormously transformational moment for Caledonia and follows the acquisition for $4m in 2021 of Maligreen, a near-development project, and in November the purchase of Motapa, an exploration asset. Motapa was previously owned by Anglo American Zimbabwe before it left Zimbabwe in 2002.
Bilboes is also a former Anglo mine, having produced 288,000oz since it was opened in 1989. This accelerated growth was all made possible by Caledonia's patience at Blanket. As Blanket's project expenses began to flatten, Caledonia slowly undid the purse strings. In addition to its expansion strategy it has also doubled the dividend in the past two years. So shareholders are getting the best of both worlds: capital growth and payouts. Operating in Zimbabwe remains tough, however: Caledonia recently completed a solar project at Blanket, reducing its reliance on state-owned ZESA and, in the absence of its electricity, expensive diesel supplies.
LIFE OF MARK
Learmonth joined Caledonia in 2008 and became the company's CFO in 2014. Prior to this he was a division director at Macquarie First South, which formed part of 17 years' experience in corporate and investment finance in South Africa, most of it in resources. He graduated from Oxford University and is a chartered accountant. He is a member of the executive committee of Zimbabwe's Chamber of Mines.
More Rainmakers & Potstirrers