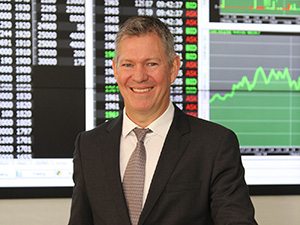 SOUTH African power utility, Eskom, remained committed to the brownfields development of Khutala, the South32 colliery that supplies Kendal power station, said Mike Fraser, country head of the mining firm's South Africa assets.
"Khutala has moved into a feasibility study," said Fraser on the sidelines of the Mining Indaba conference. "Eskom is funding the study. We will deliver a feasibility study towards the back end of this year, or next year.
"The timing of the investment is what we are trying to figure out, so we are working with Eskom. It recognises that it [Khutala] is among the cheapest of sources of coal to Kendal," he said.
The current life of mine of Khutala's reserve is about nine years. Khutala's saleable production is forecast to fall to 8.6 million tonnes (Mt) in the 2017 and 2018 financial years from the 10.2Mt mined in South32's 2015 financial year.
Asked to comment on Eskom's 'policy' to impose 51% black economic empowerment (BEE) on coal suppliers, Fraser said it did not apply to South32 as its coal contracts were signed before the Minerals & Petroleum Resources Development Act (MPRDA).
Eskom's stricture on 51% BEE seemed to be for new mining right conversions. However, Fraser said that increasing local partnership was something that "… we should be driving towards if you want to attract capital".
Eskom is currently in discussions with Exxaro Resources which intends to lower its BEE shareholding to 30% from more than 50% previously – a development that incurred the wrath of the utility. It raised the prospect that Exxaro no longer qualified as a supplier to the utility as a result.
However, the extension of South32s Wolvekrans Middleburg Colliery (WMC) was a more difficult nut to crack. WMC supplies 8.5Mt of coal to Eskom's Duvha power station on a fixed cost basis which is loss-making. Production from WMC is forecast to fall to 13.4Mt in South32's 2018 financial year from 15.5Mt in 2016.
Fraser said that WMC was "very sensitive" to movements in the price of coal given that it also produced an export portion. "We see a huge amount of opportunity to expand, but it depends on how long we see coal prices going," he said of the recent improvement in the internationally traded coal price.
"We are still hamstrung by our Duvha contract which is not a great contract. That always brings down the returns of WMC, but the other half is export and good quality coal," he said, acknowledging that export revenue helped cross-subsidise the local contract.
Commenting on the prospects for the coal price, Fraser said there will be "periods where we get spikey returns creating periods when there are good economic returns".
"That is a debate that we continue to have," he said. "We won't invest in new thermal coal, but we like our position in South Africa and we will continue to invest. But the jury is out [on new coal investment] as investor pressure on companies holding significant carbon resources," he said.
Graham Kerr, CEO of South32, said last year that the group would not invest in new thermal coal partly because investors were becoming more negative on firms with exposure to the industry.