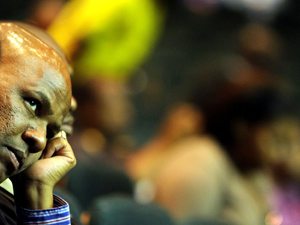 PLATINUM mineworkers' current wage agreement with Anglo American Platinum (Amplats), Impala Platinum, and Lonmin came to an end on June 30, and the mining houses are holding a collective breath.
Will this year be a repeat of 2014 when there was a five-month stalemate with Joseph Mathunjwa, president of the Association of Mineworkers & Construction Union (AMCU)?
Early in February this year, AMCU already dismissed the idea of collective wage negotiations, saying that platinum houses offered different salary increases, and it would therefore be much more beneficial to negotiate separately.
Since then, AMCU and the National Union of Mineworkers (NUM) have tabled demands of a R12,500 per month basic wage and increases of up to 20% respectively.
Whilst David Sipunzi, NUM general-secretary made good on a promise in an interview with the Financial Mail that his union would negotiate a salary increase above the inflation rate, he was more conciliatory on the negotiations, saying the NUM wouldn't want to stress mining companies further and that it was facing up to reality.
AMCU on the other hand believed that mining companies were still making substantial profits, despite the worldwide slump in commodity prices. "AMCU still argues that the wages of company executives are high," said Dieter von Fintel, economics lecturer at the University of Stellenbosch. "So they'll definitely ask for a more equal remuneration package."
AMCU has, to the detriment of NUM, become the 'go-to-guys' in the mining industry, said political analyst Justice Malala. "NUM is in my view on its last legs," he said. The NUM has been bleeding numbers for the past four years, from about 310,000 members in 2012, to about 195,000 in the recent past.
AMCU, on the contrary, has been swelling since 2012, boosted by its successful wage negotiations in the gold industry where it managed to win an additional R25 per month increase for its workers at Sibanye's Carletonville mine in April.
"They're claiming this as a victory," said Von Fintel. "It's more symbolic than material, and it was negotiated independently, apart from the collective structures and it's definitely a sign of credibility to workers. They now have a new representative who's not going to give in to broad negotiations."
Whether this year's wage negotiations are going to be as drawn-out as in 2014 remains to be seen.
Elize Strydom, chief negotiator at the Chamber of Mines said that the chamber was willing to play a role in the negotiations process between unions and the three platinum mines. "But the nature of that role, if any, needs to be decided by the unions and the mining houses."
The Workers Summit held at the end of April may also be a game-changer on South Africa's labour front.
Delegates at the summit, which was led by axed Cosatu general secretary Zwelinzima Vavi, agreed to build a financially self-sufficient, independent union federation, which would be politically independent.
Malala said it would be interesting to see if AMCU is going to be willing to join Vavi's new movement