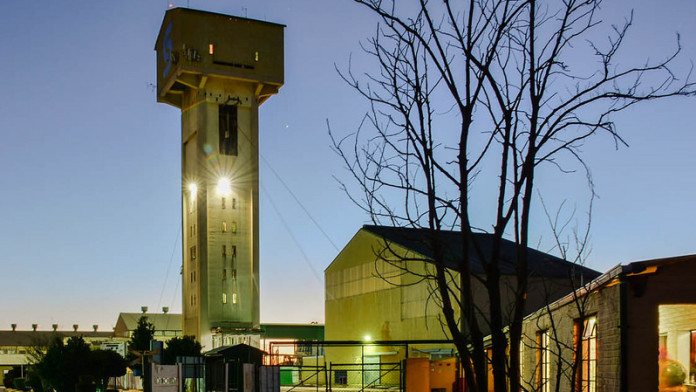 SIBANYE Gold has raised the prospect of closing its Cooke 4 mine and Ezulwini gold and uranium processing plant, west of Johannesburg, which was been accumulating losses despite the record rand gold price.
The Johannesburg-listed gold and platinum miner said in an announcement today that it would begin a 60-day review of the asset, called a Section 189 process. The mine employs 1,700 full time workers and 800 contractors.
"Considering this is the second 189 process in the last three years, the possibility of closure is a real one," said James Wellsted, spokesman for Sibanye Gold.
Sibanye undertook a similar review in November 2014 in which it was agreed to implement certain measures aimed at restoring the mine to profitability.
"Despite intense monitoring and interventions by a joint management and labour committee over the last 17 months since the previous Section 189 consultation was concluded, the Cooke 4 operations have continued to fall short of production targets and losses have continued to accumulate," the company said.
In 2015, Sibanye targeted a profit of up to R50m following a restructuring in which job losses were kept to 430 out of a possible 1,776 that were first at risk.
The firm unveiled a range of measures including adopting a new work cycle, voluntary retrenchments and, interestingly, an agreement with the National Union of Mineworkers that Cooke 4 desist from strike action in the event of a pay dispute.
Wellsted said the mine was facing a number of overlapping challenges including the low uranium price, which meant it does not earn as much revenue as hoped from by-product output of uranium.
There's also a gold streaming deal that was concluded by previous management which sees US gold investment company, Franco Nevada, derive a 7% share of Cooke 4's production at $400/oz against the current gold price of $1,360/oz.
In rand terms, the gold price received by South African gold mining companies is at a record R646,262 per kilogram – an increase of about 44% in the last 12 months and nearly double the price over five years.
"We have also been struggling with volumes from the mine and the recovered grade is erratic. It is a structurally complicated mine and there has been a lot of seismic activity," said Wellsted.
"We will look at options available to us over the 60-day period, which could be extended, but in terms of possible closure you've got to keep that in mind," he said.
Wayne Robinson, CEO of Sibanye's gold division, said the company "remained positive" about the future for Cooke 1, 2 and 3 mines which were bought from Gold One International in 2013, primarily for their large gold and uranium reserves.
The Cooke 1-3 shafts have estimated gold reserves of 2.8 million ounces and resources of 22.65 million ounces – enough to sustain operations for 13 years whereas Cooke 4 is the site of the Ezulwini uranium processing facilities.
The assets also include surface operations which are building up to 400,000 tonnes a month of tailings and that could be combined with Sibanye Gold's West Rand Tailings Re-treatment Project. The project is "extremely promising," said Robinson.
However, the losses at Cooke 4 threatened "… the viability of the rest of the Cooke operations," he said. The Cooke shafts produced 201,000 ounces in Sibanye's 2015 financial year.