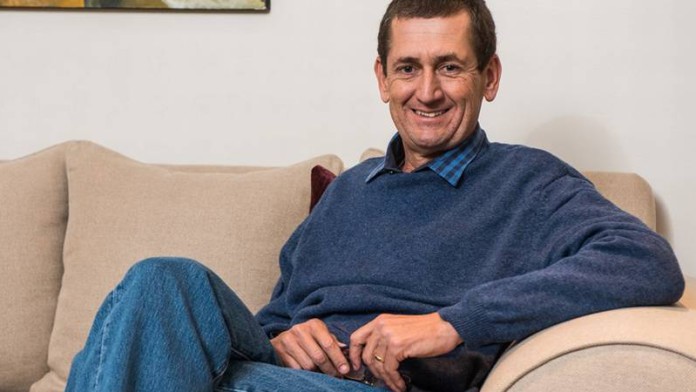 IN his heyday – when he ran Harmony Gold during its expansion phase before the train smash with Gold Fields – one of the fringe benefits of attending a results function by then CEO Bernard Swanepoel was his stand-up comedy style of presentation.
You just never knew what was coming next. My favourite was his definition of the "safe harbour" clause – the CYA (cover your arse) piece of legalese put up at the start of any presentation to safeguard company executives from getting sued over incorrect "forward looking statements".
According to Swanepoel, the translation of the safe harbour statement was broadly that: "We would not deliberately lie to you but, if we do happen to lie to you accidentally, then our lawyers have read this and we're covered."
Nowadays, the Swanepoel wit is as keen as ever, but is being put to more commercial use as part and parcel of the hugely successful Joburg Mining and Junior Mining Indabas of which he is the chairman and co-owner with Paula Munsie who founded them.
Nobody is safe from his barbs ranging from Anglo American CEO, Mark Cutifani – who gets it in the neck for being Australian – to Minister of Mineral Resources Mosebenzi Zwane, who gets roasted for not attending the conferences and his deputy Godfrey Oliphant who last year was pilloried for being late.
Swanepoel commented: "I would never say something that I am not prepared to repeat to someone's face, and I honestly don't think anyone has the right to come and blatantly talk bullshit or to be late. That same minister who was not at our Junior Indaba was in Nigeria a week later speaking at a mining conference.
"Now, just run that one slowly past me. The Junior Indaba is not important enough for him to hear 200 key players in the industry he represents but he goes to speak at a conference in Nigeria which, as we all know, really is a tour de force in mining. It's that type of nonsense that I think should be called out."
Swanepoel describes his mining conferences as designed to hold "… a blunt, honest conversation and there's only one conversation going on at a time. We don't have all the sideshows that the Cape Town conference has. People got very disgruntled with Cape Town for a number of reasons – it got too big; the real conversations never took place anymore and it was flipping expensive and payable in dollars.
"We said we'll do the opposite. We came to Joburg. We made it much smaller. We put the emphasis on the quality of the conversation and designed the format to put the speaker on the spot. We make it clear we will engage honestly and, by the way, we are not going to allow you to overrun your time slot."
Swanepoel describes his new career as "… stimulating and interesting compared to being in your 12th year as the CEO of the same company. You could sit on the farm in December and fill out your diary for the year ahead – quarterlies, roadshows, overseas trips – and there was your year in front of you. You ask yourself – is this the freedom I have worked for?"
We are guilty as charged. We are white monopolistic capital; we are colonialists; we are beneficiaries of apartheid – Swanepoel
In his new role Swanepoel is out of active "front-line" mining, which is probably the reason he can take liberties with ANC politicians that no mining company CEOs have dared to – until very recently – because of concerns over possible reprisals on their businesses.
He's the chairman of eXtract Resources, which is transitioning out of mining services, as well as a non-executive director of a number of companies such as Impala Platinum, Zimplats and African Rainbow Minerals. Asked to comment on the overall state of the South African mining industry, Swanepoel commented: "It has taken some serious knocks in the 30-odd years that I have been involved and every time it has gotten up and carried on.
"What has often saved us has been external factors such as the rand and that could easily provide another stay of execution if the rand goes back to R16 or R20 to the US dollar. Then we could afford all this stupidity and crazy new costs.
"But I worry about the South African mining industry because we stopped capitalising the gold mines some time ago. We have not sunk new shafts so these amazing orebodies which can last for 20 years are now done as shown by AngloGold's recent announcement.
"The platinum industry is currently not capitalising itself for a sustainable level (of production) and I think it is now where the gold industry was in the 1980s, which means it is not a 'forever living' industry. You cannot impose new costs on an industry without consequences and there is no thinking through on the consequences apparent in the Mining Charter."
Asked why he thought the ANC was taking this approach to the mining industry Swanepoel replied: "We are guilty as charged. We are white monopolistic capital; we are colonialists; we are beneficiaries of apartheid – which one of those tags do you want to attach to us?
"Not since the short time that Phumzile Mlambo-Ngcuka was mines minister have we had a minister who championed our cause at least saying that, 'Despite all this the mining industry is important to our economy.'
"The populist argument over ownership of your natural resources is easy to win. You don't have to bring in facts and you don't have to deal with the consequences. If you can take something away today and give it somebody else that buys you votes and the consequences don't come home to roost straight away.
"In the absence of leadership, populism is all that's left and I don't think we have had strong political leadership in our country for many years – certainly in the last 10 to 15 years there's been a vacuum. This Mining Charter is pure political expediency but, actually, it does not really worry me because it's such a bad piece of legislation it's not going to survive.
"But what the document does do is portray the mining industry as one that can be milked further. The industry is seen by government as a prime target for further redistribution and that leaves me very negative.
"We are no longer able to fund the construction of the type of deep-level platinum or gold mine that we need to build in South Africa. You do not need this approach by government on top of that situation."