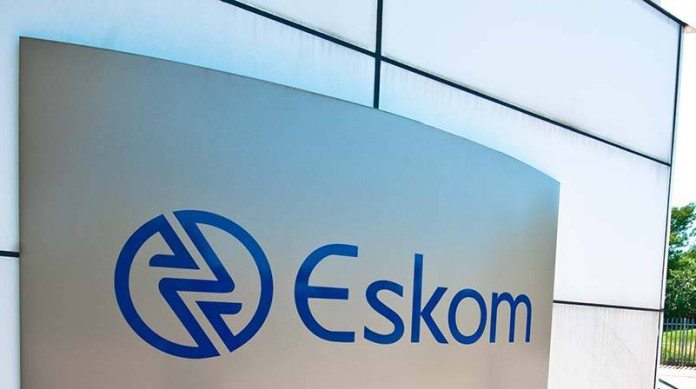 The rosy picture that Eskom's executives painted recently of the power utility's financial position could create the impression that reports of hardship were exaggerations, despite the plethora of corruption allegations that surface on an almost daily basis. But closer examination reveals that South Africa's primary electricity supplier operates on an unsustainable business model that bases its revenue projections on over-optimistic assumptions about growth and power demand.
---
ESKOM was signally trying to put investors at ease when it announced its financial results for the year ended March 31, 2017 in the third week of July. The reassurance included a relay of the positives, such as an increase in revenue of 7.9% to R177bn, and a 14.4% jump in earnings before interest, tax, depreciation and amortisation (EBITDA), which serves as a measure of a company's operating performance. The higher EBITDA was attributed to increases in electricity prices and reduced primary energy costs, which came down from R84.7bn to R82.8bn.
The rise in the purchase cost of coal was contained at 3.5% and diesel spending dropped from R8.7bn in 2016 to R0.3bn in the current financial year.
The power utility also enthused about overall cost savings of R20bn against a target of R17bn and new power generating units that have come on stream. "Eskom has adequate resources and facilities to continue as a going concern for the foreseeable future," the directors' report said, highlighting that the parastatal managed to secure 53% of the funding it will require for 2018.
Minister of Public Enterprises Lynne Brown, who during her budget speech asserted that Eskom was on a sustainable footing, reiterated her stance after the results announcement, saying the power utility was "in a better financial position than a year ago".
I don't expect that Nersa will grant them the full amounts it applied for – Yelland
The 'not so good' news is that in Eskom's results presentation, far less impetus was placed on the power utility's steep drop in profits of 83% from R5bn in 2016 to R900m, and a decline in overall electricity sales of 0.2% year-on-year with a 3.7% decline in purchasing from industrial customers. Depreciation at Eskom increased to R20.3bn – up from R16.6bn in 2016 – mainly as a result of new plants that were put into commercial operation.
Eskom's net fair value loss on financial instruments was R3.3bn. The loss occurred as a result of fair value adjustments on derivatives held for risk management, offset by gains on the revaluation of foreign borrowings mainly as a result of the appreciation of the rand against foreign currencies, stated to the directors' report. Glaringly, Eskom's interest costs surged by 81.6% to R14.4bn, which was ascribed to increased finance costs relating to borrowing and provisions.
According to figures provided by the power utility ahead of its results announcement, total debt amounted to R359bn, of which R139bn was domestic and R59bn was international bonds. In its financial report, Eskom maintained it was not severely impacted by the credit rating downgrades from the three major international credit rating agencies earlier this year, but said it may be impacted by increased funding cost in the future.
The power utility will need to borrow a further R338bn in the next five years for its capital project and to keep functioning. National Treasury has agreed to extend the current guarantee framework agreement to March 31, 2023.
During the results presentation, the now suspended Eskom CFO, Anoj Singh, denied that Eskom had made any application for financial assistance from government, in spite of assertions by Minister of Finance Malusi Gigaba earlier that Eskom would need "soft support" from government in light of its weakened balance sheet.
But cutting through the spin, Eskom's capital expenditure to expand capacity has placed considerable pressure on its finances. "Capital expenditure has strongly outweighed cash flow from operations," noted analysts Jeffrey Schultz and Andrew MacFarlane from BNP Paribas " …which has resulted in deeply negative free cash flow and a large increase in debt. Cash flow generation has not been helped by low tariff increases and weak demand."
Although Eskom's revenue increased by close to 8%, it was mainly due to an increase in electricity tariffs of 9.4% that the National Energy Regulator (Nersa) approved in the previous year. The power utility has to make do with a 2.2% tariff increase this year amid declining electricity sales due to a weak economy, which could have a significantly negative impact on revenue in the next financial year.
Eskom has applied for a one-year price determination of a 20% tariff hike on April 1, 2018 for general customers and 27% for municipalities from July 1, 2018.
In addition, Eskom has submitted two additional tariff requests – the so-called Regulatory Clearing Account (RCA) – which is a monitoring and tracking mechanism that compares specific costs and revenues with actual costs and revenues. The RCA for the 2014/15 financial year was R19bn, while R22bn was requested for 2015/16, which Nersa will consider in the near future. The RCA for 2016/17 will be submitted to Nersa in a short while and Singh estimates it will be "in the region" of R20bn.
Chris Yelland, independent energy analyst, said Eskom will not necessarily receive the full amounts applied for in the RCAs. "Nersa will look at Eskom's application point-by-point and consider if Eskom claims for expenses and revenue differences are justifiable and not as a result of its own inefficiency. I don't expect that Nersa will grant them the full amounts it applied for."
IN an interview with Miningmx in July, Singh said Eskom intended to increase energy consumption in the economy over the next five years with 2.5% in the local economy and 8% in export sales. "We hope that the low tariff increases this year will stimulate demand for electricity and we're currently in discussions with government as to how we can stimulate such growth."
The initiatives to stimulate demand include identifying opportunities with the Energy Intensive Users Group (EIUG) to "unlock opportunities", Singh explained. "We're also in discussions with Nersa to see how we can alleviate the plight of smelters in the North West province, for example."
Yelland, however, is of the view that there has been a "decoupling" of electricity demand from GDP growth, which shows that Eskom's price increase applications are based on wrong assumptions. "In the past, demand for electricity tracked GDP growth closely. When there was, for example, a 5% growth in GDP there was a similar growth in electricity demand. But the two are no longer closely correlated. Electricity demand is growing even less than GDP growth and the situation is about to get worse in a low-growth economic environment."
Yelland attributes this to a decrease in the energy intensity of South Africa's economy. "The amount of electricity we use per unit of GDP produced in the country is decreasing. There's a structural change in the economy – a moving away from a smoke-stacked economy dominated by smelting, deep-level mining and other primary industry to a secondary industry manufacturing and services economy that use less electricity per unit of GDP produced."
The shift has resulted in Eskom having to charge higher per unit of electricity to compensate for declining sales volumes, recover fixed costs and grow revenue in the past eight years. The 2.2% tariff increase granted by Nersa for 2017 has put a considerable amount of strain on Eskom's balance sheet, despite assurances from Brown and Singh that the power utility was managing with the small hike.
Despite assurances from Brown and Singh that the power utility was managing with the 2.2% tariff increase granted by Nersa for 2017, the small hike has put a considerable amount of strain on Eskom's balance sheet.
SEAN Gossel, financial economics lecturer at the Graduate School of Business at the University of Cape Town, said Eskom faces dwindling profits and increasing debt because it is clinging to an outdated business model. "And now that South Africa's sovereign credit rating has been downgraded [to junk status] Eskom's debt is becoming more expensive and Eskom can no longer carry on with its business model indefinitely."
The problem is that Eskom is not a self-contained developmental business, Gossel said, but instead, it is plagued by political interference. "Eskom is a state-owned monopoly that supplies electricity to the whole economy, but it has taken a backseat to political goals – goals that are based on an alternative rent-seeking form of providing energy, such as nuclear energy."
Gossel said Eskom has little choice but to separate the parts of the business that are viable from those that are not viable. "Eventually, it will have to privatise large sections of its business and go the renewable route, whether it wants to or not and it will have to shrink down to efficiency. It simply can't keep taking on debt to survive."
In theory, we could say the Eskom labour force are skilled individuals and they can be absorbed by the private sector, but not in a recession – Gossel
The fact that Eskom has relied on tariff increases over the last few years to grow its revenue shows its desperation, noted Gossel. "The only way to break out of this cycle is to become more efficient and change the structure of the business."
He conceded that it is going to be a complex task, as South Africa is in a recessionary environment and it's not an opportune time to downsize the workforce, for example.
"In theory, we could say the Eskom labour force are skilled individuals and they can be absorbed by the private sector, but not in a recession. It would take some seriously intelligent people to figure this out."
ESKOM'S dwindling profits, high debt and obsolete business model are not the only woes the power utility is facing. These are in fact dwarfed by the scandals and corruption allegations that have surfaced in recent months.
Reports of how the Gupta family manipulated Eskom management to buy a coal mine and win coal contracts through political connections as well as allegations of conflict of interest and dubious procurement contracts Eskom entered into have tarnished the power utility's reputation as a credible state-owned entity. In addition, Eskom is facing a number of inquiries where its governance and financial status will come under close scrutiny.
As the political head of the power utility, Brown has initiated an investigation in collaboration with the Special Investigating Unit into all the coal contracts Eskom entered into since 2008. Parliament is conducting its own inquiry into among other things the retirement package paid to former CEO, Brian Molefe, governance issues that were highlighted in the State of Capture report, fiscal sustainability at Eskom, remuneration levels of its executives and board members as well as the appointment of such officials.
On the face of it, Eskom's top management is also compromised. Former acting CEO Matshela Koko, who replaced Molefe briefly since his resignation at the end of December, faces disciplinary action following allegations of conflict of interest.
Financial head Singh is also facing allegations of improper conduct pertaining to contracts entered into with Trillian – a company with close ties to the Gupta family – as well as the Gupta-owned coal mine, Tegeta. Singh, who will be called as a witness at the imminent Parliamentary inquiry said he'll respond to the allegations at such time.
While Eskom needs to navigate through operational and reputational challenges, South Africa remains dependent on the power utility, as it is the most important enabler of the economy. Without any significant competitors, the parastatal generates approximately 95% of the country's electricity and transmits power to industrial and residential users. Analysts are of the view that the long-term outlook for Eskom remains a concern.
"Tariff increases in the coming years are likely to be insufficient to improve the company's financial performance, considering the social ramifications," noted McFarlane and Schultz.
They, like Yelland, were of the view that Eskom's most recent tariff application for a 20% and 27% increase in the next year may not be granted, as electricity tariffs have already more than trebled in the past decade.
"[The] plethora of reports of alleged malpractice in the core leadership structure at Eskom means that a tariff application of this size is likely to be met with strong opposition (and lengthy court battles).
"As such, the promised turnaround in Eskom's dire financial situation will only be achieved with a significant turnaround in the utility's operational performance and with a renewed, credible leadership structure," MacFarlane and Schultz said.
The plethora of reports of alleged malpractice in the core leadership structure at Eskom means that a tariff application of this size is likely to be met with strong opposition – BNP Paribas
Meanwhile, South African consumers and big business will need to accept that the country now falls in the mid-merit order of electricity prices and that considerable tariff increases are here to stay.
In a report published in 2016 by the African Renewable Energy Access Program (AFREA) on energy affordability in Africa, it is noted that the funding gap at most of the power utilities in Africa cannot be bridged entirely by eliminating operational inefficiencies.
The report's authors, Masami Kojima and Chris Trimble, cited South Africa's power utility as having one of the largest "quasi-deficits" – defined as the difference between the net revenue covering operational and capital costs, and the net cash collected at a power utility – on the continent. This deficit amounted to 2.8% in South Africa.
It is suggested that small, frequent electricity tariff increases will find wider acceptance among customers than large price shocks. Power utilities do its citizens a disservice if they freeze tariffs for years on end, only to later find deficits unsustainable and then implement large one-off tariff increases. Eskom would, therefore, do well to communicate clearly and transparently in advance about planned tariff increases.
More importantly, Eskom needs to address its governance and financial management issues to restore credibility. Perhaps then its customers would be more willing to accept the necessity of tariff increases more readily.