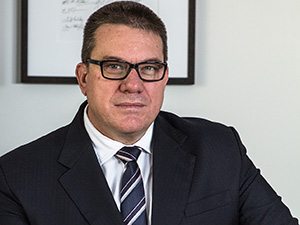 Acacia Mining is to shut down underground operations at its Bulyanhulu gold mine in Tanzania which will drop group annual gold production by 100,000oz  and  cause "a significant reduction in the workforce from the current 1,200 employees and 800 contractor roles."
The  company is also cutting back on capital expenditure and assessing possible reductions in its exploration projects including expansionary drilling at North Mara and its greenfields exploration programme.
The steps were announced today by CEO Brad Gordon as a result of the impasse between the group and the government of Tanzania over the gold/copper export ban which was imposed on March 3 this year affecting some 35% of production from Acacia's three operating mines in the country.
According to the statement from Acacia, "discussions between Barrick (Acacia's controlling shareholder) and the Government of Tanzania are on-going. Acacia continues to support the discussions and still believes that a negotiated resolution is the best outcome for all stakeholders."
Acacia said the ban had so far led to a build-up of about in $265m in concentrate inventory in Tanzania while the associated revenue loss – plus an outflow of $65m of "indirect taxes and costs from other changes to the operating environment"  – had resulted in a cash outflow of about $210m so far during 2017.
The company added the concentrate export ban combined with the deterioration of the operating environment  had "led to a negative cash flow of approximately $15m per month at the mine and thus has made ordinary course operations at Bulyanhulu unsustainable."
Acacia said underground activity "will cease" and the processing of underground ore will end within four weeks. Retreatment of tailings – which is currently suspended because of drought conditions in northern Tanzania – should recommence in October assuming adequate rainfall is received.
The  company said the costs of moving to this "reduced operational state" would  include one-off expenses of $20m – $25m plus about $35m – $40m from "the natural unwinding of around two months' worth of working capital."
Bulyanhulu will also incur an average of $5m per month of operating cash outflows over the next three months before reaching a steady state of around $3m per month.
Acacia said that the Buzwagi mine – which is also affected by the concentrate ban – will continue to operate as normal "due to its remaining short life and lower impact of the changes in the operating environment on the company's cash outflows."
Acacia added it expected annual production to be "in the order of 100,000oz lower than the bottom of the previous guidance range of 850,000oz – 900,000oz.  Previous AISC (all-in sustaining cost) guidance of between $880 -920 per ounce sold remains unchanged due to the impact of on-going cost saving initiatives and a further reduction in capital expenditure guidance to approximately $160m "
Acacia expected that "the group will be able to return to a positive cash generation in early 2018" but added that it is "evaluating further steps to reduce cash outflows and protect its balance sheet with the cash balance at the end of August 2017 amounting to $107m with $71m of debt."