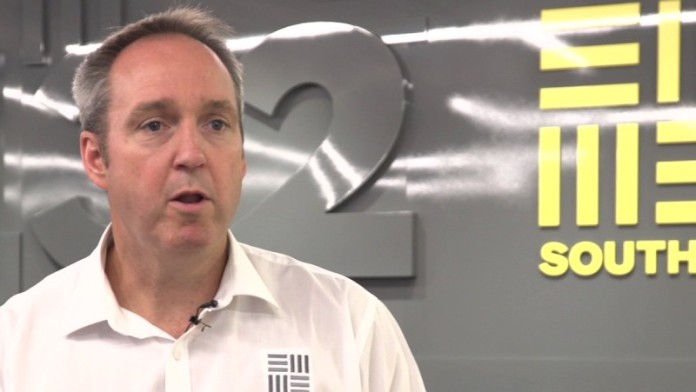 SOUTH32's $1.3bn cash offer for Arizona Mining, a base metals exploration firm, feels like a significant moment for the Perth-listed company which, no matter how it was spun at the time of its creation, looked every inch the BHP offcut.
That was four years ago, which yields the slightly surprising realisation that South32 CEO, Graham Kerr has been at the helm of the group for almost as long as Mark Cutifani has been at Anglo American. "I haven't heard anything yet," says Kerr when asked if shareholders have asked whether it's time he moves on. "It'll happen at some point. It happens to everyone."
Not likely yet though: shares in South32 were 75% better in May 2018 since listing in May 2015. And the firm has clearly cracked on from the "orphan status" of its early years. Even by October 2016, a mere 18 months after listing, net cash had totalled over $550m. The group had already paid a one US cent interim dividend.
By March 2017, cash on hand had tripled to $1.5bn, which was followed with a $500m capital return programme via share buy-backs (not always the most popular). In addition to its cost-out programme, South32 had also at this time signalled its interest in investing in early stage exploration – digging for precious and base metals in Canada – rather than flashy M&A activity. A string of farm-in deals with listed juniors have followed.
The company wasn't just 'hugging the till' the whole time. There was, for instance, a bid for Metropolitan Colliery in 2016, later abandoned following the demand for deal-breaking concessions, but the emphasis was still on cash generation. By February 2018, a special and interim payout was announced of some $378m as well as an increase of its buy-back programme of some $250m. Total buy-backs are targeted at $1bn now. At the time of writing, there's still $400m to do.
That's why the offer for Arizona Mining seems significant. It's a large outlay for a relatively long-dated project – first metal will be around 2023 – by a company clearly conservatively operated. Analysts think this is the way the market is going however as it turns gradually to growth again. "The project will rank as the world's fourth largest zinc producer," said the UK's SP Angel in a note at the time it titled: "M&A takes off in mining".
There have been other deals – at the time of writing, Hancock Prospecting and Fortescue Metals Group were duelling over control of Atlas, an Australian iron ore company, and there was Nickel Mining, a A$200m Sydney IPO. But when South32 starts shelling out the big bucks, you know there's concern about future metal supplies. The question is whether there'll be too much growth exuberance.
"Many shareholders in mining companies are long-term," says Kerr when asked if they'll be a temptation for so-called "investor tourists" to push management to hasty expansion. "They understand the time frames for investments and returns."
Meanwhile, South32 is pressing on with its farm-in strategy, which now sees it establish early stage roots as far apart as Mexico and Scandinavia. At the same time, the group has announced its intention to exit South African energy coal. The assets tend to deter investors as the zeitgeist turns increasingly sympathetic to global warming risks. In addition, the pressure of BEE regulations make it impossible to be a "white" company and control assets supplying coal to Eskom, the South African power utility.
Kerr is hopeful of improvement in South Africa's business climate but – at the time of writing – South32 will be sticking to its dual strategy of producing manganese from the Northern Cape while slowly extracting itself from its South African Energy Coal (SAEC), a process that he said would take two years.
One option is to divest of a portion of the shares in SAEC and float the rest, thus easing the pressure on the buyer – which will be black-controlled – while providing access to "all South Africans", as Kerr describes it. Listing the shares also gives the black partner a broader capital pool because apart from the 27.3 million tonnes of total domestic and export production held in the SAEC, there's also greenfields projects that – one day – needs financing.
"We've got a long list of interested parties," says Kerr. South32's current partner in SAEC, Phembani – operated by Phuthuma Nhleko, the former CEO of telecommunications giant, MTN, will most likely be interested in throwing its hat in the ring.
Interestingly, South32 hasn't cut itself entirely off Africa-related new business. Kerr says the group has looked at African exploration. Mozambique potentially interests the company especially as it already operates the Mozal aluminium smelter. It knows the government and the people so there's history and the risks are largely known. "Tanzania is also interesting," he says: "… but places like the Congo are not for us. "Too risky now that with the divestment of Freeport there is a diminished American presence," says Kerr.