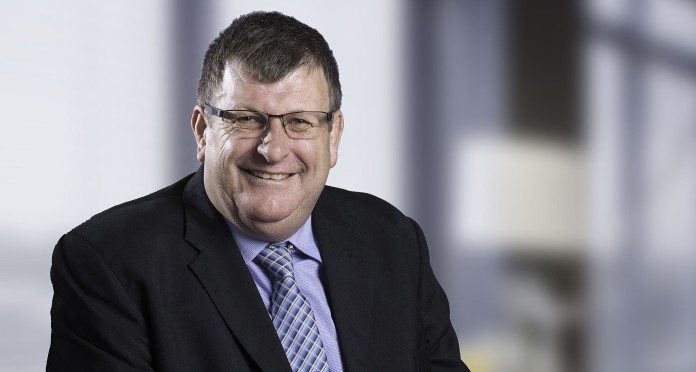 The Wafi-Golpu copper/gold project in Papua New Guinea is a "game changer" for Harmony and will deliver for the group in the same way that the highly profitable Mogalakwena mine does for Anglo American Platinum.
That's according to Harmony CEO Peter Steenkamp who told analysts and fund managers at a presentation held in Sandton on Tuesday that the current financial year to end-June would be critical for the project.
He said the environmental impact statement for Wafi-Golpu had been submitted in June 2018 and the current development timetable targeted the granting of a special mining lease (SML) by June 2019.
Steenkamp commented that  "negotiations with all stakeholders are encouraging"  and added it was also crucial for Harmony to "secure a funding solution" during the current financial year to demonstrate the group could afford the development.
Wafi-Golpu is a 50/50 JV between Harmony and Australian gold major Newcrest.  The PNG government holds an option to buy 30% of the project. The revised feasibility study published in March estimated the capital cost of Wafi-Golpu at US$5.38bn.
At steady state production the mine would produce 161,000t of copper  and 266,000oz of gold annually for a life-of-mine of 28 years.
Wafi-Golpu is critical for the long-term future of Harmony which faces sharply declining production at its existing South African gold mines from the  2023 financial year  onwards although Steenkamp played this down in reply to questions.
He commented, " I have been involved with Harmony for many years – going back to my time when Bernard Swanepoel was CEO – and the situation was always that the group had only five or six years of life-of-mine remaining in front of it.
"We are still here. We have always found a way to extend our lives.  This is not something that worries me or keeps me awake at night."
According to a graph in the Harmony presentation the group's gold production is expected to reach about 1.5m oz this year and decline marginally to around 1.4m oz by financial year  (FY) 2023.
After that, Harmony's gold production falls off a cliff as a number of South African mines shut down and plunges to around 500,000oz by FY 2026.  Harmony took a total impairment charge of R5.4bn against a number of mines during the year to end-June because of cost inflation and "subdued" gold prices.
After FY2026 gold production is forecast to start recovering as Wafi-Golpu kicks in and return to around 1.3m oz  (gold equivalent) annually by about FY 2030.
Steenkamp pointed to a number of "short to medium term organic opportunities" that management was looking at which could help plug the looming production gap.
These included: an expansion of the Central Tailings plant; exploration of the high-grade underground Zaaiplaats project; underground exploration at Target North; the Great Noligwa pillar extraction; exploration at Kalgold and the extension of the Hidden Valley mine in PNG.
Steenkamp also mentioned "value accretive merger and acquisition activity"  – such as the deal done to buy the high-grade Moab Khutsong mine from AngloGold Ashanti – but added, "there's nothing on the radar screen as we speak."
He highlighted the progress that Harmony had made with the redevelopment of the  Hidden Valley mine in PNG which Harmony had taken over from partner Newcrest and then invested another $175m in a deal that was widely criticised by analysts.
Steenkamp pointed out commercial production levels at Hidden Valley were achieved for the month of June 2018 and he guided production from the mine for FY 2019 at 200,000oz at an all-in sustaining cost of under R515,000/kg.
He commented delivering on those forecasts was a priority focus for FY 2019  and he wanted to ; "prove everybody wrong on Hidden Valley. "