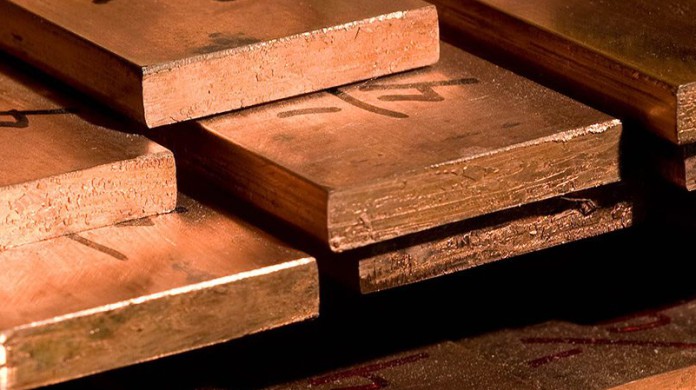 It's been three years since Miningmx first wrote about Namaqualand-based mining entrepreneur, Shirley Hayes, and her plans to resurrect copper mining on the site of the former O'okiep Copper mine, which she calls the Concordia project.
During that period, Hayes learnt a lot more about the geological nature of the 36,000 hectare of ground to which her mining company SHIP (Shirley Hayes IPK) holds the mineral rights and even more about the harsh realities of trying to find a suitable partner and raise the funds to develop the project.
"I have learnt a lot of lessons," Hayes comments.
Three years ago, Hayes had a partnership deal in place with Bernard Swanepoel's Village Main Reef (VMR) in terms of which VMR had the right to take a 31% stake in Concordia, subject to providing agreed levels of funding for further exploration and development.
VMR was subsequently taken over by Chinese mining group Heaven-Sent. According to Hayes, Heaven-Sent was "not sure" of its strategy regarding Concordia and eventually decided not to commit to the project, upon which she "bought back" the 31% option stake for R1 in terms of the VMR agreement.
Next up was a deal – struck in January 2016 – with UK-based serial mining entrepreneur, Colin Bird, who has promoted a number of projects in southern Africa through AIM-listed companies, the best known of which is probably Jubilee Platinum.
Bird got involved through Galileo Resources plc which set up a "co-operation and joint venture agreement" through which Galileo would commit the funds required for a 51% "earn-in" stake in Concordia. The amount specified was R10m over a 14-month period. It did not work out well.
Both sides have differing versions over what actually happened, but it culminated in Galileo bringing legal action in the Cape Town division of the South African High Court against Hayes. The Court ruled in Hayes' favour in November last year.
In Galileo's half-year report published on December 8, Bird stated that "… the company advised Shirley Hayes, joint venture partner in Concordia, that it would not continue with further exploration on Concordia and consequently, pursuant to the co-operation and joint venture agreement with Shirley Hayes, the company has now agreed that its interest in Concordia will be diluted to 15% from 51%".
Hayes' latest partner is Rethink Resources, a private mining investment company, in which the main partners are former Pan African Resources CEO, Jan Nelson, and Paul Walker, the former CEO of precious metals consultancy GFMS.
As explained by Nelson in a presentation to the Junior Indaba mining conference held in Johannesburg earlier this year, Rethink has come up with a totally different funding strategy to get around the BEE problems inherent in South Africa's complex mining legislation.
Rethink does not want an equity stake in the company owning the project. Instead, it will get its return through financing and building the mine/treatment plant.
According to Hayes, Rethink will "take a return of double the capital on investment over three to four years from profits, after which it will exit and retain a small royalty stream from profits. All capital investment into the equipment plant becomes SHIP property."
Hayes' development plans for Concordia are now entering a crunch period because her mineral prospecting rights, which were extended by three years, expire in August next year by when she must submit a mining right application.
The current shareholding structure in SHIP is that Hayes owns 59%; her BEE partners (the workers that Hayes employed when she previously operated a feldspar mine in the Northern Cape) and Galileo has 15%.
I am not a socialist. I am in this to make money, but I believe there has to be a workable position somewhere between socialism and capitalism to combat poverty.
Hayes' plans are to develop Concordia on a "cluster mining model", developing several small mines – each as a separate section of one large mining complex – and all within a five kilometre radius. That way Hayes says she will be able to retain a "small mining focus" while building up run-of-mine production from 420,000 tonnes per year to more than 1.2 million tonnes per year over a three-year period.
She estimates the five potential mines being evaluated – Rietberg, Klondike, Wheal Julia, Greenrock and Homeep – will produce copper worth a total of $1.45bn over their ten year life-of-mine.
Hayes intends sharing some of that wealth with local Northern Cape communities through a plan to create two "community companies" that will own 70% of two copper orebodies "… that will be capitalised by SHIP and taken to mine-ready stage".
She adds: "SHIP will together with its funding partners assist with the capital to build the projects and the community will own these assets from day one. SHIP will be effectively transferring 70% of 76,500t of copper – almost $350m worth – into the hands of the local community."
Hayes is intense about her Northern Cape roots and heritage.  She was born and grew up in Springbok, although she did some of her schooling in the nearby town of Pofadder where she obtained her matric, which is her highest academic qualification.
Her far more practical qualifications were becoming a "magazine master" in charge of handling, storing and transporting explosives followed by the acquisition of a permanent blasting certificate in 2001 making her the first woman in South Africa to do so.
She started out in mining as an admin clerk at Kelgran's Africa Desert Rose granite quarry near Pofadder in 1997 before eventually going into business for herself.
Asked why she is giving away such a large chunk of her hard-earned mining business Hayes replies: "I am not a socialist. I am in this to make money, but I believe there has to be a workable position somewhere between socialism and capitalism to combat poverty. I want to do something for the country. We need to stop blaming and start helping."