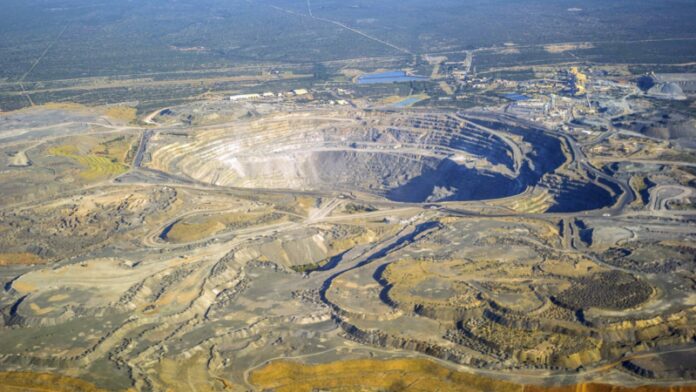 DE Beers was exploring for more diamonds in South Africa that would extend its operations beyond the recently expanded Venetia mine in the country's Limpopo province, said Business Times over the weekend.
"People look at the long history of diamond mining in South Africa and sometimes do not appreciate the potential that we still have to explore for diamonds," the newspaper cited Al Cook, CEO of the diamond group as having said
"We in De Beers have committed to continuing with that exploration," said Cook. "That, to me, is the answer to the challenge of what we can do beyond what we have at the moment, and where else we can invest. The key to that is where else we can explore for diamonds."
Cook was commenting at the opening of De Beers' new rough diamond sorting, sales and valuation facility in Sky Park Industrial, Kempton Park, Johannesburg.
Gwede Mantashe, South Africa's mines and energy minister, also attended the event. He expressed exasperation that De Beers had scaled back production from South Africa. "You have left too many holes in the Northern Cape," said Mantashe of De Beers.
"You cannot just leave all those holes and then disappear; something must happen, and they made some commitments. It cannot happen that you leave the Northern Cape, it cannot be," Business Times quoted Mantashe to have said.
"De Beers was in Kimberley, De Beers was in Kleinsee, De Beers was in Jagersfontein, De Beers was in Koffiefontein, De Beers was in Finsch Mine and De Beers was in the Northern Cape. It cannot happen that you leave the Northern Cape."
Said Cook: "We understand the expectations that South Africa has of De Beers, given the history and the size of our business. We are proud of the investments we are making at the moment".
Asked for an update regarding the renewal of a sales contract with the Botswana government, Cook said the agreement under discussion had to pass the "stand the test of time".
Right now, we are listening carefully to what they are asking for and saying, 'how can we come together to create an agreement that works for the government of Botswana, that works for the people of Botswana, and that works for De Beers'. I am confident we are going to get to an agreement that not only looks good in 2023 but stands the test of time," said Cook.
De Beers and the Botswana government jointly own Debswana, a diamond-producing company established 55 years ago. They are in talks to renew a 2011 marketing and sales agreement for the production of rough diamonds from Botswana through Debswana, which allows De Beers 75% of production.
The agreement came under fire in February from Botswana President Mokgweetsi Masisi, who threatened to walk away from the talks if Botswana did not get a bigger share of Debswana's output by marketing outside the De Beers system, according to Reuters.