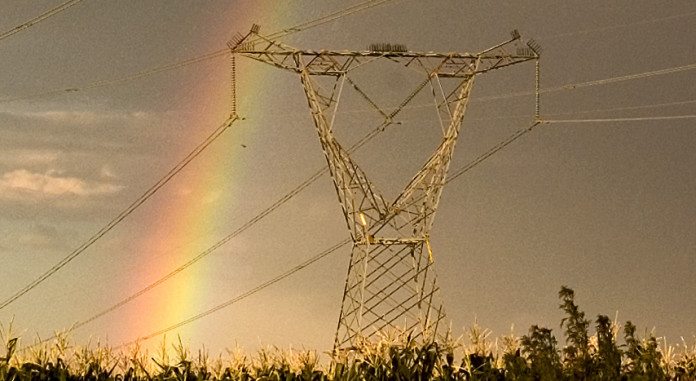 ESKOM, the South African power utility, said it would plough R38bn into so-called 'tied mines' including some R1.8bn for a new shaft at Matla, a colliery operated by Exxaro Resources.
Responding to a media report that it paid about R587m to Tegeta Resources before the Gupta family-owned company had concluded the R2.15bn purchase of the Optimum Mine, Eskom said upfront capital investment for coal mines was a normal practice.
"In cost-plus mine contracts, Eskom pre-paid the mines to start up the mining operations," it said. "It subsequently pays for the operating costs and a management fee," it added referring to the structure of the tied or cost plus financing structure in which the utility in return receives on-spec coal exclusively for the contract period.
"The cost plus mines future investment/prepayment capital requirement is R38bn," it said. "The beneficiaries of the R38bn are Anglo [American], Exxaro [Resources] and South32 (formerly BHP Billiton). This up-front payment is in line with the agreed 40-year-long term contracts," it said.
Eskom added that in October 2015, Exxaro requested full funding of its Matla cost-plus operation capital requirement. "The estimated cost requested by Exxaro is R1.8bn for the establishment of a new mining shaft," said Eskom.
Eskom tangled with Exxaro last year after repeatedly declining to investigate expanding the Arnot mine. Partly as a result, the Arnot coal supply agreement (CSA) to Arnot power station was not renewed by Eskom. Exxaro's mine is currently being closed.
Brian Molefe, CEO of Eskom, has expressed his disaffection for the cost plus model, saying in the past that the practice was a relic of a previous time when coal was easier to mine, transport costs were lower, and Eskom was in a growth period.
He now wants to dismantle the cost plus structure in favour of buying coal in the spot market, or through open tender, or on a short-term contract basis. The aim of this is to drive down primary energy costs.
In its response to media coverage related to its relationship with the Gupta family, Eskom also unveiled plans to improve coal qualities which was at the heart of a R2bn dust-up with Optimum Mine.
Molefe initiated a R2bn legal claim against Optimum Mine at the time it was controlled by Glencore saying that the quality of coal from the mine fell below agreed standards set down in the long-term contract. In the end the contract was not renewed and Optimum was put into business rescue.
Measures aimed at improving coal qualities from mines includes asking suppliers to pay a deposit guaranteeing the coal and moving the coal testing process to the power station from the mine where coal currently undergoes a pre-certification test.
"A number of changes are being considered and will be implemented for all new contracts and renegotiated for all contracts," said Eskom in its statement.
The industry has been critical of the proposals.
"These are some of the new issues being put on the table by Eskom," said Waheed Sulaiman, CEO of Wescoal Holdings which is negotiating a coal sales agreement currently for supply of coal from its newly developed Elandspruit mine. "They [Eskom] are making it harder to conclude a long term contract," he said.