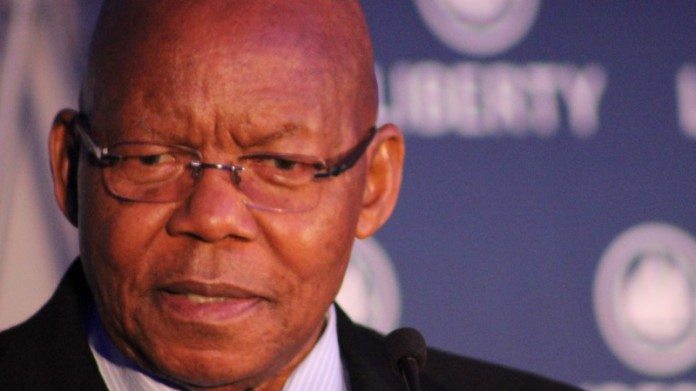 IN a commentary evocative of Donald Trump's complaint that he was the worst treated politician in history, Eskom chairman Ben Ngubane said the South African power utility was "…the biggest victim of unyielding innuendo and naked lies".
Ngubane was responding to a report by investigative journalists at amaBhungane that he had pressured Ngoako Ramatlhodi to suspend Glencore's mining licences in 2015 when Ramatlhodi was mines minister. Ramatlhodi has recently stepped down as a member of parliament after losing his job as minister of public services and administration in President Jacob Zuma's cabinet reshuffle of March 31.
AmaBhungane quoted Ramatlhodi as saying the aim of Ngubane's request in a meeting also attended by returning Eskom CEO, Brian Molefe, was to blackmail Glencore into selling Optimum Coal so that the Gupta family could buy it which, as detailed by the Public Protector's report, was allegedly part-financed by Eskom.
Ramatlhodi said he declined Ngubane's request. He was removed from the mines ministry by President Jacob Zuma in 2015 and replaced by the then little-known Mosebenzi Zwane who had had business dealings with the politically influential Gupta family.
Ngubane questioned the timing of Ramatlhodi's comments, adding that the former minister had contradicted himself because he had previously said Glencore was in danger of losing its licences for allegedly failing to conduct retrenchments properly.
Said Ngubane in a formal Eskom statement: "One would have expected that a genuine moralist, which he claims to be, would have brought these serious allegations to the attention of the police and/or the media instantly. Genuine moralists do not hang their morality on convenience."
The implication is that Ramalthodi is turning the screw on Eskom's board after it requested the Public Enterprises ministry to allow Molefe to return as CEO. Molefe resigned from Eskom in November amid the Public Protector's report, ostensibly to clear his name, although he later emerged as an MP.
"It is absolutely implausible to suggest that a sitting, senior, minister could have been bullied by the officials of a state entity," said Ngubane, who accused Ramatlhodi of "naked lies".
The Sunday Times reported in 2016 that deputy finance minister, Mcebisi Jonas had been offered R600,000 in cash by Ajay Gupta on the same day as offering him the job of finance minister. Jonas left the finance ministry earlier this year when finance minister Pravin Gordhan was sacked.
Gupta also allegedly promised Jonas a further R600m, to be paid in instalments, if he agreed to "work with us" – a claim that forms an important strand in former public protector Thuli Madonsela's State of Capture report.