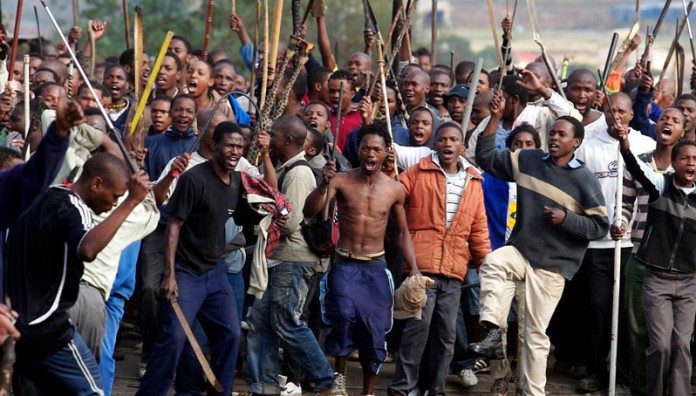 ABOUT 1,700 employees at Harmony Gold's Kusasalethu gold mine west of Johannesburg have embarked on an underground sit-in which the company said was illegal.
"The sit-in started on Wednesday, 11 January when employees chose not to return to surface at the end of the morning shift," said Harmony in a statement to the Johannesburg Stock Exchange.
"No formal demands have been made by the participating employees," it said. "Management has sought to engage with union leadership with the purpose of resolving the matter and returning all employees to surface."
Kusasalethu has had a troubled labour and safety history for Harmony where the Associated Mineworkers & Construction Union (AMCU) has a strong presence.
The mine is in the second year of a three-year wage agreement which expires in 2018. AMCU declined to accept the agreement when it was signed by the National Union of Mineworkers.
Kusasalethu was last year identified by Harmony CEO, Peter Steenkamp, as one of three mines where high grade mining could be accelerated, a decision that would reduce its life of mine to five from 24 years
Steenkamp said there was little chance of it making a profit whilst mining the lower grade areas, even in an improved gold market of the last 12 months. Kusasalethu employs about 4,500 people.
"We are looking at harvesting the mine in the next five years," he said. "There is one proviso in that we are doing an optimisation study to push it [life of mine] out further. I don't think we have the margins there and I don't want to put more capital into Kusasalethu," Steenkamp said.
The cut in the life of mine at Kusasalethu was largely the reason for a 35.7% decrease in Harmony's mineral reserves at its underground South African mines falling to 9.7 million oz from 15 million oz as of end-June, 2015.