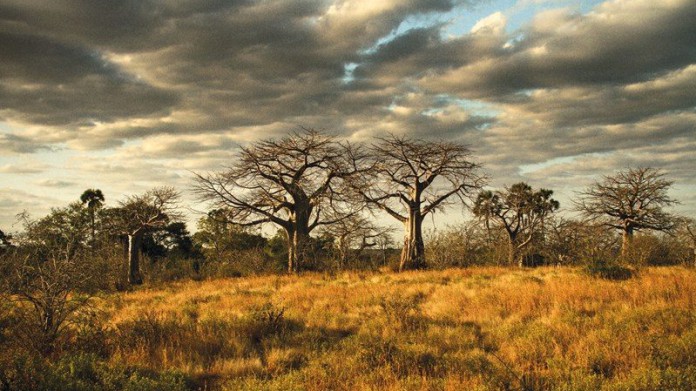 ANGLOGOLD Ashanti was likely to suspend the underground development project at its Tanzanian mine Geita and redeploy the capital to other low-cost mines in its portfolio, said Moody's in a research note.
This was following legislative changes in the East African country which raised the prospect it could renegotiate a Mine Development Agreement (MDA) in existence for 20 years.
Some of the changes enacted in Tanzania's parliament earlier this month include installing government as a 16% shareholder in certain mining assets on a free-carry basis and handing it the right to buy the balance up to a maximum of 50%.
There's also a law change increasing a revenue-based royalty to 6% from the previous 4% level as well as imposing a 1% clearing fee on exports.
The legislative changes moved a host of development companies to request suspension of trade in their shares as they sought to gain clarity from the government, led by President John Magufuli. AngloGold said it would seek arbitration through the United Nations.
Moody's analyst, Douglas Rowlings, suggested the group would also seek direct negotiation with the Tanzanian government, but would assess whether it was worthwhile deploying more capital in the country.
"For the time being, the Geita mine remains profitable, with an all-in sustaining cost of production of $844 per ounce for 2016 and cash from sales continuing with no effect on gold production," said Rowlings.
"We expect the uncertain operating environment in Tanzania to prompt AGA [AngloGold] to redeploy capital expenditures earmarked for Geita, notably the development of an underground mine.
"This will allow AGA to shift capital toward fast-tracking low-capital-high-return brownfield opportunities at its other mines to counter any negative effects on Geita's contribution to overall EBITDA," he added.
At production of 489,000 ounces of gold last year, Geita was comfortably the group's single largest mine contributing nearly 40% of continental Africa's 1.3 million oz. Gold production from continental Africa (excluding South Africa) is equal to 36% of total AngloGold output.
In a presentation earlier this year, AngloGold said there was potential to extend Geita beyond its current eight year life (closing 2025). There were also plans to increase production this year.
"AngloGold Ashanti's subsidiaries are seeking a constructive dialogue with the GoT [Government of Tanzania], and its agencies, to gain assurances that Geita Mine will not be affected by these legal and fiscal changes," it said in a statement to the Johannesburg Stock Exchange last week.
"In the circumstances, the subsidiaries have, however, had no choice but to take the precautionary step of safeguarding their interests under the MDA [Mine Development Agreement], by commencing arbitration under the rules of the United Nations Commission on International Trade Law as clearly provided for in the MDA," it added.
The MDA, signed between the Tanzanian government and AngloGold subsidiaries – Samax Resources and Geita Gold Mining – was agreed about 20 years ago and was " … instrumental in the decision to make the significant investment in the development of Geita Mine at a time of significantly lower gold prices and when Tanzania was an untested jurisdiction for new mine development," said AngloGold.
In that time, it was returned about $1bn to the Tanzanian government and $130m in tax take alone last year. It contributed $593m in revenue to the output of the country as measured by the gross domestic product in 2016. The mine employed an average of 3,748 people last year in permanent and contractor provisions.
Rowlings previously noted that the agency's affirmation of AngloGold's Baa3 rating was based on its geographic diversification. At the time, this was to contextualise the impact of production cuts at its South African mine which he said represented only 17% of group pre-tax earnings, adjusted for their share of corporate costs.
"At the same time, cash flows generated from its very free cash flow generative international operations are held predominantly offshore in US dollars in the Isle of Man (Aa1 negative) by AngloGold Ashanti Holdings plc which is incorporated there," he said.
In fact, of its 17 mines across nine different countries, no one geography produces more than 13% of total gold production, a stratification – as Moody's terms it – that removes the risk of any material production disruption.