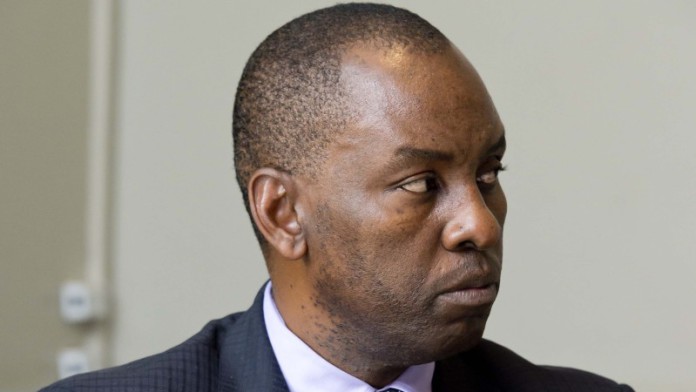 SOUTH African mines minister, Mosebenzi Zwane, is to accelerate the establishment of a new standalone state-owned mining company after claiming to have been "energised" by a visit to Chile's Codelco.
Commenting after a two-day investor roadshow in the South American country, Zwane said: "We also visited the state-owned mining company, Codelco, and we are energised to come back to South Africa and accelerate the establishment of our own state-owned mining company which has been discussed for a while now".
Zwane added that investors welcomed the "… frank and open manner" in which discussions were held regarding the recently gazetted Mining Charter redraft. Investors had ".. committed to partnering with us to invest in the South African mining sector," he said.
Codelco, or the National Copper Corporation of Chile, was established in 1976 after copper mines were nationalised in Chile in 1971. With production of 1.8 million tonnes in its 2016 financial year, it is one of the largest copper producers in the world. It posted a pre-tax profit for the year of $435m following the previous year's historic loss of $2.19bn.
During the roadshow, Zwane attended the Investing in Latin American Mining Cumbre, a conference convened by the organisers of the Mining Indaba conference. A memorandum of understanding (MoU) was also signed with Chilean mines minister, Aurora Williams. "The very next day our respective teams were meeting to start with the implementation of the MoU," Zwane said.
In his State of the Nation Address in February, South African president, Jacob Zuma, said a bill to form a state-owned mining company would be presented to cabinet and parliament this year. The bill refers to the State Owned Mining Company (SOMCO) bill which was floated during the period Ngoako Ramatlhodi was the country's mines minister.
Ramatlhodi said in an address in July 2014, that SOMCO was "… one of the critical instruments of the democratic developmental state" that would lead to "… greater participation by the state in the mainstream economy". No further details of the proposed bill were provided by Zuma.
Currently, the government has involvement in mining through a number of different entities including the African Exploration & Mining Finance Company (AEMFC), a company held in the Central Energy Fund but which is to be transferred to the Department of Mineral Resources (DMR).
The AEMFC is essentially a coal mining company. It sold about 1.5 million tonnes to Eskom from its Vlakfontein mine in Mpumalanga province and had plans to double supply this year in order to supply Kusile, Eskom's new power station.
In addition to expanding the Vlakfontein operations, AEMFC is also conducting pre-feasibility studies for another coal mine, Klippoortjie, some 40km from its existing operations.
Seam 5 of AEMFC's so-called T Project coal mine – 12km north of Kinross in Mpumalanga – is suitable for crude oil production and the company said it would be looking for market interest in this.
AEMFC is also doing exploration to mine iron ore in the Piet Retief area and limestone in Tosca. Besides Mpumalanga the company also has prospecting rights in KwaZulu-Natal, Northwest and the Northern Cape provinces.