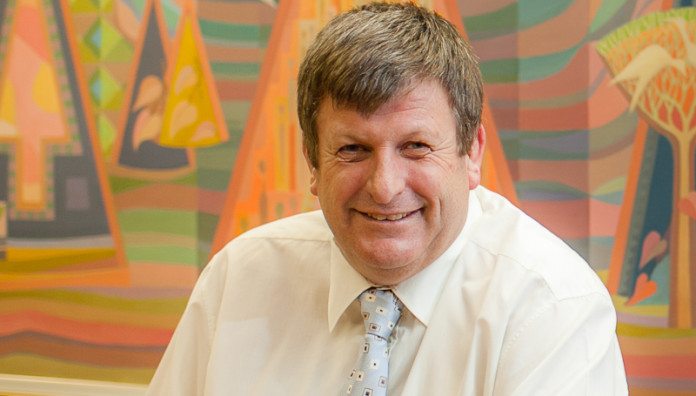 HARMONY Gold was confident it could add about 400,000 ounces in new annual production through corporate action with one potential transaction being actively pursued.
"We are very active with one opportunity," said Peter Steenkamp, CEO of Harmony Gold on the sidelines of the Mining Indaba conference in Cape Town. "I'm not saying we will buy it at the end of the day; we certainly have other opportunities on the back burner," he said.
Steenkamp told media and analysts six months ago that the firm would attempt to increase production to 1.5 million oz a year from the current level of just over one million oz/year. He identified assets already in production, generating positive cash flow, with output of about 150,000 to 250,000 oz/year including potential producers in West Africa. "That is one of the regions we're looking at," he said.
Buying new production was to generate sufficient cash flow to keep up dividend payments to shareholders whilst the firm strengthened its balance sheet ahead of raising finance for its Wafi-Golpu prospect in Papua New Guinea.
"We want to be in position to build Wafi-Golpu so we are looking to create the cash flow that readies the balance sheet and returns money to investors at times when things going well," he said. "We have a two- to three-year period in order to do this, but we don't want to overpay," he said.
Steenkamp is also harvesting several of its South African mines including Bambanani, Unisel and Kusasalethu. While this was to increase cash flow, some 250,000 oz/year in production would need replacing in about three to five years.
"We can't keep shrinking. Harmony Gold was a 3.5 million oz/year gold producer in 2007; we also need to be able to attract people to the business," he said, adding that the group had to demonstrate scale and ambition.
Harmony is investing $180m in Hidden Valley, the 100%-owned PNG mine, which it intends to expand to about 180,000 oz/year for an initial six to seven years with potential to double the life of mine.
Analysts, however, were critical of the investment in Hidden Valley saying it had provided poor returns in the past – a view that Steenkamp rejected.
"I can't see why the mine won't work," he said. "I don't carry baggage. The mine performed well during the last year; it is one of neatest, properly mined operations in world so why shy away from it?," he said. "It gives a good return; we know the orebody, and we know the country," he said.