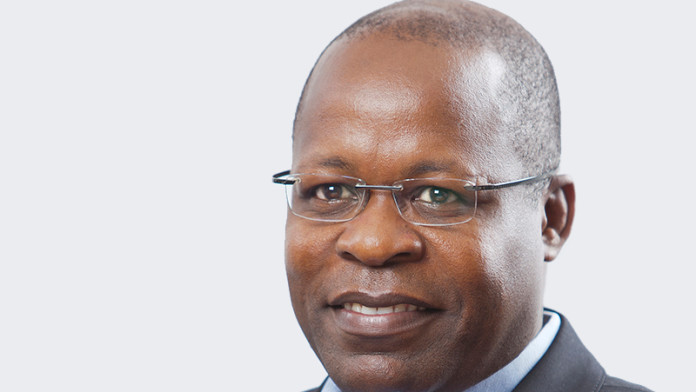 LONMIN'S operational and financial woes deepened in the first quarter of its 2017 financial year in which it said it was losing money and might cut capital expenditure as the year progressed.
The first quarter, which is usually the worst for Lonmin owing to seasonal holidays, was typified by lower-than-expected productivity and absenteeism at its Rustenburg premises.
However, the group said it would stick to its production guidance of between 650,000 and 680,000 ounces of platinum, but effectively acknowledged it was at the mercy of the platinum group metal (PGM) market.
This is because it guided for unit costs at between R10,800 and R11,300 per PGM ounce for the remainder of the year which compares to the current basket price of R10,700/oz.
Unit costs in the quarter were R12,296 per PGM ounce – 12.3% higher on the prior year period – owing to the impact of a wage agreement in October and "… reflecting the weak mining performance".
Metals in concentrate platinum production at 152,925 ounces in the quarter was 8.4% down compared to the first quarter of 2016. PGM metals in concentrate output was 8.6% lower. Refined PGM output was a fifth lower coming out at 263,283 oz.
Lost production owing to safety stoppages, which was a major grievance in Lonmin's last financial year, had fallen in the quarter although the company still lost significant tonnes.
But it was the apparent under-performance of Lonmin's productivity drive which it implemented following retrenchments of about 6,000 staff last year that was its major grouse in the first quarter.
Lonmin identified K3 shaft, its largest, as the main culprit saying that the relationship between management and union bosses was not functioning well enough while productivity initiatives were not taking grip.
It was deploying additional stoping and vamping crews to the shaft where tonnes mined in the quarter was nearly 14% lower in the hope of improving production from immediately available ore reserves.
Lonmin warned, however, that this "… may have an adverse impact on the shaft head cost per tonne which we would seek to mitigate by further reducing our overhead costs".
CASH
There may be further cuts to capital expenditure although Lonmin would remain focused on its second generation shafts. But focus will invariably fall on its liquidity.
Following working capital of $106m in the quarter, Lonmin was net cash of $49m, described by analysts as "comfortable" in the short-term, but precarious over the next 18 months to two years.
"Lonmin is highly geared to PGM prices and at current levels, would not be cash neutral. We continue to proactively manage our cashflows and balance sheet through initiatives such as seeking ways of containing our capital spend," it said.
JP Morgan said in a report this morning that Lonmin's balance sheet would be vulnerable for its 2018 financial year assuming current spot prices. It added, however, Lonmin was highly geared to a platinum price improvement.
With forecast negative free cash flow of -$198m and -$261m in the 2017 and 2018 financial year respectively, JP Morgan forecast net debt rising to $28m and $261m respectively, and negative pretax earnings in both years.
Said Investec Securities: "[The] company appears to be struggling with a plethora of challenges, and the need for capex cuts to better manage the balance sheet will impact the production profile. In effect Lonmin continues to need a much stronger PGM pricing environment".