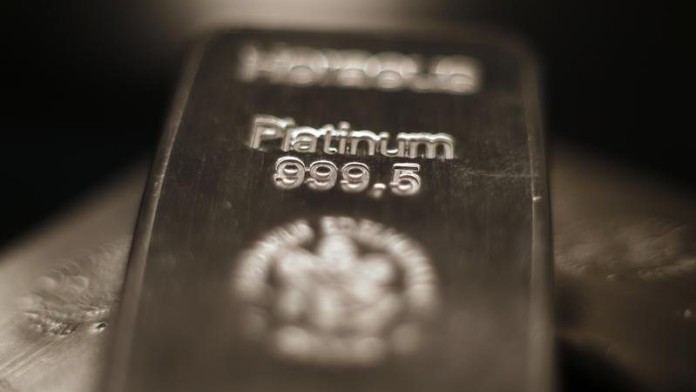 NORTHAM Platinum is to buy the Eland Platinum mine from Glencore for R175m in cash, an operation that once formed the vanguard of Xstrata's push into the precious metal.
Xstrata bought Eland Platinum for $1bn in 2007 – R7.5bn at that time – in a transaction that grew the fortune of the Pouroulis family, which was a major shareholder in Eland Platinum, as well as several of its executives.
Glencore inherited the property following its 2011 merger with Xstrata.
Today's transaction sees Northam take possession of some 100 vehicles in mining fleet some of which it will use at its Booysendal South project, as well as a concentrator with a nameplate capacity of 250,000 tonnes, and a chrome recovery plant.
As part of the deal, Northam has also agreed for Glencore to market and sell its chrome production from all of its platinum group metal operations.
For Northam, however, the beating pulse of the deal is the optionality over more platinum ounces. Eland consists of two mining rights with a resource estimated at 21.3 million ounces 4E with an average in situ grade of 4.4 grams per tonne.
"The Eland transaction provides Northam with a medium-term option over a large, shallow resource with fully developed, world class surface infrastructure," said Paul Dunne, CEO of Northam in a statement today.
"Northam will also be acquiring a sizeable mining fleet, a portion of which will be utilised at the Booysendal South operation," he said.
Dunne later said at Northam's interim results presentation that Eland would remain on care and maintenance as the firm already had "alot on its plate".
"But the mine flies at current Northam price deck in our view," he said. "It is shallow, large and the same as Zondereinde UG2 mine. We have done diligence on this mine for two years; there's been a lot of arm-pushing between companies" he said. The transfer of the mining right from Glencore to Northam could take between six to 12 months, he added.
Commenting on the chrome marketing agreement with Glencore, Dunne said it would establish "… a long-term relationship between Northam and Glencore … which will contribute to maximising Northam's chrome revenue".
Glencore closed Eland Platinum in 2015 with the loss of roughly 800 jobs as it reversed out of platinum saying it was a commodity in which it had little experience. It had earlier unbundled its 23.9% stake in Lonmin to shareholders.
Eland Platinum listed on the Johannesburg Stock Exchange in 2006 raising R525m ahead of building the R1.4bn Elandsfontein mine. However, after the takeover by Xstrata, the operation rarely performed to expectations. At the time of its closure, it had produced about 95,000 ounces of platinum in a quarter.
Northam Platinum has been among the most acquisitive of South Africa's platinum companies in the last few years. Dunne, who identified a stretch target of one million ounces in platinum production a year for Northam, recently bought R1bn worth of mineral rights from Anglo American Platinum which would increase Northam's production to 870,000 oz/year.
Prior to Dunne's appointment, Northam was a single lease bound platinum operator with production of about 280,000 oz/year from its Zondereinde mine.
Dunne is positioning Northam for when a major platinum supply deficit kicks in which he calculates will be around 2025. Between now and 2021, Northam hopes to commission 340,000 oz/year of additional production through a series of developments at Booysendal alone.
ZONDEREINDE
Dunne said in commentary to the firm's interim results which were also published today that the growth strategy was "unfolding steadily" with advances being made in the UG2 deepening project at its flagship Zondereinde mine and Booysendal South, a greenfields development.
However, the half-year period was troubled in places, most notably at Zondereinde where operating costs were 7% higher owing partly to lower production after 357 employees were fired in June following labour disruptions. "The mining teams are expected to be back at full complement by the end of March 2017," the company said.
Production, which fell at Zondereinde 7% to 144,292 ounces, was also affected by an 18-day outage of the UG2 mill circuit related to a mill bearing failure.
Thankfully for Northam, the Booysendal mine increased metal production just over 35% to 100,000 oz which helped offset the lower output at Zondereinde.
As a whole Northam's total refined metal production was 5.3% lower year-on-year at some 234,185 oz. Platinum group metals (PGMs) sold fell nearly 10% but Northam achieved a 19% increase in its revenue per platinum ounce of R25,720 assisted by the weaker rand against the dollar.
The outcome for shareholders was a 28% improvement in normalised earnings of R265.5m which adds back the non-cash cost of preference share dividends that Northam bought back from its black economic empowerment partner, Zambezi Platinum. On a share earnings basis, the interim profit was 52.1 cents per share.