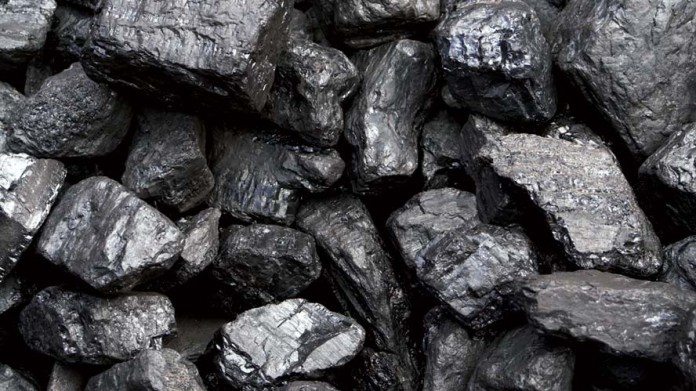 DISCUSSIONS regarding how wage talks will be held in South Africa's coal industry remain deadlocked raising the risk that unions might embark on a national strike.
Motsamai Motlhamme, head of employment relations at the Chamber of Mines, said there had been no movement from the position last month in which the chamber rejected recommendations by the Commission for Conciliation, Mediation and Arbitration (CCMA) that wage talks be centralised for another year.
"There have been no developments as yet. Everything is still static," he said in a text.
The country's coal producers decided on February 10 to decentralise wage negotiations so that companies could discuss wages on mine-by-mine basis – a development that unions flatly rejected.
The National Union of Mineworkers (NUM) called a dispute with the chamber which led to arbitration hearings under the auspices of the CCMA. The union had earlier threatened to call a strike of all members working in the coal sector.
The chamber is representing some of South Africa's largest coal producers including Glencore, Anglo American, Exxaro Resources, Kangra Coal and Delmas Colleries.
Mothlamme said the CCMA had recommended wage negotiations, which were scheduled to start in weeks, be held on a centralised basis and that a statutory council be created to deal with industry-wide matters for the future.
The CCMA's recommendations were rejected by coal producers through the chamber.
Gideon du Plessis, deputy general secretary of Solidarity, one of the unions represented at the arbitration proceedings, said the likelihood of a strike occurring in the South African coal sector had increased, but he hoped "sanity would prevail".
"If we fail to agree something like this then the industry will go on strike; no doubt," said Du Plessis. "We know from inside that producers can't afford a strike so I think we will reach a settlement on centralised bargaining; I think we will keep to that in the future," he added.
The coal companies are scheduled to begin fresh wage discussions later this year as the previous two-year wage agreement of 2015 expires June 30.
In that agreement, which ended 10 days of industrial action, the chamber and the NUM agreed that most category 4 to 8 employees would receive increases, staggered over a period of time, of between R750 and R1,000 per month in the first year, and guaranteed increases of 7.5% in the second year.
Employees in higher employment categories received increases of between 5% and 7.5% in both years. There were also increases to the living out allowance and housing allowance but these varied from company-to-company.
Said Du Plessis: "We're now in a phase of who will blink first. The Chamber of Mines has made its decision: either we have another session on this or unions will request a strike certificate and then issue the mines with a 48 hour strike notice".
"The coal sector used to have a very settled process in respect of wages, nothing like the gold and platinum sectors. Now, suddenly, it was become very volatile which is a concern," said Du Plessis.
"There are a lot of tensions in the industry around Eskom, for instance, as well as other commercial pressures so a strike in the sector is probably the last thing producers want," he added.