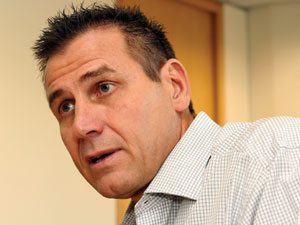 [miningmx.com] – Village Main Reef (Village) has put gold and antimony subsidiary Consolidated Murchison (Cons Murch) into business rescue proceedings after failing to sell the company to Australian junior Stibium Mining.
Stibium agreed in May to buy Cons Murch for US$15m in addition to which it would provide a loan of up to $10m to recapitalise the operation. Stibium also agreed to fund the first $2m of any shortfall in the company's rehabilitation liabilities.
At the time Stibium management stated on the company's website that, "Stibium has assessed the past performance of the operation and identified the bottlenecks and major factors affecting the recent poor performance."
According to Village CEO Ferdi Dippenaar the decision to cancel the deal was taken after the UK investor which was supposed to put up the funds for Stibium missed a series of deadlines to close the deal.
He commented, "things were going well up until about two weeks ago but then started to go off the tracks for reasons that are not clear. We extended the deadlines but at some stage we had to draw a line in the sand. When we did the UK funder declined to put up the money."
Dippenaar declined to identify the UK funder.
Village has been funding Cons Murch since May in anticipation of closure of the deal. Dippenaar said Village could no longer afford to continue providing this financial support and opted to voluntarily put Cons Murch into business rescue proceedings.
He added, "at the time of the sale to Stibium there were several other possible suitors for the company. it's possible some may still be interested in buying the company."
Cons Murch is situated near Gravelotte in Limpopo Province and produces antimony with gold as a by-product. Antimony is used mainly as a flame retardant.
The Village SENS announcement said that the Cons Murch board of directors had met on December 12 and decided that, "although Cons Murch is financially distressed there appears to be a reasonable prospect of rescuing Cons Murch as the assets, fairly valued, exceed the liabilities of Cons Murch."