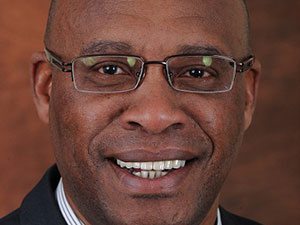 [miningmx.com] – THE appointment of Tshediso Matona as CEO of Eskom caught a few by surprise believing that a candidate with operating and technical experience within Eskom would have been more appropriate than a career politician.
Given the increased involvement of Government in Eskom's affairs, however, it may be that Matona can get the best out of Eskom. He answers Miningmx questions.
What drove you to accept this challenge at Eskom? It must rank as one of the toughest assignments available in South Africa.
For most of my working life, I have been in charge of big portfolios involving driving economic change and major impact on businesses. I was driven to accept the Eskom CEO position by the strategic importance of Eskom to South Africa. Eskom is a key pillar for the country's economic growth and development.
What are the biggest differences between CEO and DG responsibilities …. Or, as I suspect, are they actually very similar given that Eskom is now a matter of national urgency?
The jobs are essentially the same as they both involve strategic leadership and management. What is different is the content of the jobs and that the span of control of a DG is somehow wider.
Eskom has a unique complexity, which has increased over time. This requires urgent attention by Eskom and its stakeholders, in particular government, as it moves towards operational and financial sustainability.
Eskom touches everyone and I believe that all South Africans want the company to succeed.
You told a journalist at the interim results that he'd gone too far. Do you think Eskom and its people get an unfair rap especially if you think they are paying for 'sins of the past' i.e. previous decisions by previous management?
The context of the comment to the journalist at the interim results was specifically around the appointment of senior executives and the prerogative of a CEO to make appointments in line with what the organisation requires to progress.
Eskom is currently going through a challenging period as it moves towards operational and financial sustainability. All decisions are guided by this priority including the decision to confirm the appointments of senior executives and decisions on projects and contracts.
That is why I felt it was unfair for the journalist to suggest there is something sinister in the decisions I made. It is understandable that people may be frustrated with the current state of Eskom.
However, we need to change the narrative and start appreciating what Eskom is about. Eskom employees are working harder than ever before to restore confidence in the company.
Next to the new project build, the balance sheet is obviously the burning issue. How close is Eskom 'sailing to the wind' would you say?
Eskom's financial position is a concern. The company's financial health has deteriorated in recent years, mainly due to an inadequate return on assets as a result of substantial cost increases, lower sales volumes and the lack of cost-reflective tariffs.
We are working with a committee of ministers: Minister of Public Enterprises, Minister of Energy and Minister of Finance to resolve Eskom's financial challenges, and addressing efficiencies, regulatory tariff processes, capex deferrals or scope amendments, as well as reflecting on energy policy and Eskom's future role.
The negative impact on Eskom of a rating downgrade is being mitigated by proactively engaging lenders and investors giving them a complete view of Eskom's financial sustainability plan to avoid knee-jerk decisions on their part.
There's a school of thought that says the chasing of short-term coal contracts to build BEE was a political decision with bad commercial outcomes for Eskom. Thoughts?
There is no basis for this question as Eskom follows the Act (PPPFA).
Eskom's coal procurement strategy is more than transformation. It is about security of supply and keeping costs under control. The strategy also ensures that the company develops its supplier base.
At the moment 80% of Eskom's coal is supplied by four companies, hence it makes sense to develop a much broader supply base. There are a number of companies, entities and individuals that have significant resources that have merit to be developed.
The future security of supply will be better served by diversifying coal sources without bringing about fragmentation on our supply chain processes.
Eskom, as a large economic actor will always enable the entry of new enterprises, be it in the coal space, renewables, manufacturing, etc. We are, however, mindful of issues that need to be addressed in coal security of supply like continued investment in coal quality.
What are your strengths?
As an ex-Director General of the Departments of Trade and Industry and Public Enterprises, what I bring to this job is extensive and deep experience with the interface between government and business.
I believe this will serve Eskom well as it seeks enhanced support from its sole shareholder, including policy certainty about its future role in the South African electricity industry.
And weaknesses?
I generally like to focus on my work and let the results speak for me. I guess as CEO of Eskom at this difficult time, I am being challenged to be more outspoken and in the political and media spotlight.
Describe the perfect day at work?
As I focus on these pressing priorities, I haven't had time to think about a perfect day at work. I have been taking the weight, and yes the heat, that this job is about. So, I will come back to you on that one.