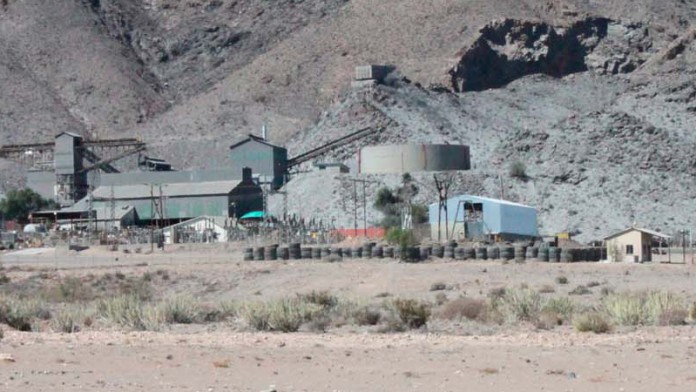 GLENCORE is to sell two zinc mine in Africa for $400m to Trevali Mining Corporation, a Canadian listed company with ambitions to become a mid-tier zinc producer.
The transaction, however, also sees Glencore accept part payment in Trevali shares which will increase Glencore's stake to 25% from 4% and give it two board seats. Glencore will also market the zinc produced at Trevali's mines including the African assets.
The mines in question are Glencore's 80% interest in Rosh Pinah, a zinc mine in Namibia, and its 90% stake in the Perkoa mine located in west Africa's in Burkina Faso. Trevali already owns zinc mines in Peru (Santander) and Canada.
This will be Trevali's first investment in Africa and give it production of 230,000 tonnes of contained zinc a year – a transaction it described as "transformative".
It said the transaction more than doubles its current production scale and placed it among the top 10 of zinc producers worldwide. "The acquisition of Rosh Pinah and Perkoa is an historic event and unique opportunity for Trevali shareholders, and sets the stage for a multi-asset, low-cost global zinc producer," said Mark Cruise, president and CEO of Trevali.
The terms of the deal are that of the aggregate $400m consideration, some $244m will be paid by Trevali in cash to Glencore with the remaining $156m paid by Trevali through the issue of about 175.1 million shares. Trevali will also pay Glencore $30m to repay an existing debt facility. The transaction is expected to close by July.
Investec Securities said in a note that sale price compared favourably against its valuation for the mines which was just over $300m. It added that the transaction underlined Glencore was in high activity mode. "Glencore is mooted to become increasingly active in merger and acquisition but as this shows, it is as happy to divest (at the right price) as it is to acquire," it said.
"While not a big amount for Glencore, the $244m cash inflow should be on the margin a small positive for Glencore as it would further allay balance sheet concerns," said Goldman Sachs.
Said Daniel Mate, head of zinc marketing for Glencore: "We have been working together as partners since their first mine was built and we share the same vision for the future growth of the business through value-creating organic and inorganic growth opportunities".
"We are excited to form part of this unique global zinc vehicle providing pure zinc exposure across a wide geographic footprint," Mate added.
Rosh Pinah has been operating since 1969 and is expected to have a further 14 years of operating life. Some 19.92% of the mine is owned by Namibian empowerment companies. Perkoa has a life of mine of a further six years.
Shares in Trevali ended 1.5% stronger on the Toronto Stock Exchange taking gains over the last 12 months to about 267%.