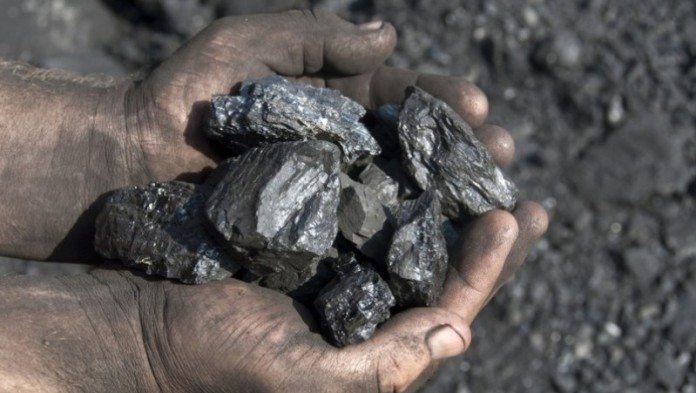 This is an update of an article published on March 14 which erroneously stated Coal of Africa was short of funding to settle an outstanding bill with Rio Tinto.
COAL of Africa (CoAL) had funding commitments of $18m which would be enough to settle an outstanding bill due to a Rio Tinto subsidiary by June 30.
The outstanding payment is for part of the $75m Chapudi project bought by CoAL from around 2010 and comprising the firm's Soutpansberg assets, including Makhado, a $280m coking and thermal coal project.
The company has a cash balance of $7m as of December 31, down from $19.5m at the end of the previous six-month period, and had recently placed $2m worth of shares with M&G Investments.
"The company is … aware of the current cash balances and the requirement to fund the last legacy liability in June 2017 and is also in discussions to ensure the payment of this liability can be founded and provide sufficient funding to move forward on the Makhado project," it said.
CoAL was commenting in notes to its interim results ended December 31 in which it reported a reduced loss of $12.97m against $14.3m in the prior corresponding period.
A total of $9.3m is owed to Rio Tinto Minerals Development and Kwezi Mining and, once paid, will bring to an end some three years of restructuring and ghost-burying which was undertaken by CEO, David Brown.
In that period, the group has largely cleaned up its portfolio, dispensing with expensive and ageing thermal coal assets, whilst stabilising the balance sheet, mowing through regulatory red-tape, and re-engineering its Vele coal mine.
Whilst the long-term goal of the company is to develop Makhado, which is scoped to produce 2.3 million tonnes a year (mtpy) of coking coal and a further 2.3mtpy of thermal product over a 16-year life of mine, Brown has also expressed an interest in buying an operating coal mining firm in order to reverse the cash burn in the company.
A bid to takeover Universal Coal failed last year after a coal sales agreement – on which the transaction had been partly predicated – did not materialise, but Brown said the search for a cash generator goes on.
The company said it was evaluating opportunities. "We continue to engage with potential funders to ensure any potential opportunity can be appropriately financed," it said.
Brown described the purchase of a cash generating asset as "crucial to the company" especially as there was no certainty that Vele would be reopened next year given volatility in coal prices and the ever-changing outlook for China demand, and its strategy with its own coal mines.
"We are looking at the medium-term view for Vele and we don't want to rush into the market," said Brown. "We wouldn't want to reopen the colliery and then close it again in 12 months time because market conditions in China had changed.
A special economic zone had been declared by the South African government for the region in which Vele is located – which was a positive development – but product from Vele was almost certainly going to be export and was reliant on the robustness of export prices, he said.