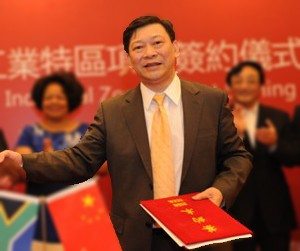 SHAREHOLDERS and management of Zimbabwean company, ASA Resources, formerly Mwana Africa, are battling a proposed takeover of the company which was put under the care of joint administrators in 2017.
The firm's legal advisor, Ian Dearing, said in an interview with Miningmx on December 21, that shareholders wanted "… to see justice and fair value" following an offer from a privately-held company called RichPro Investments Ltd (RPI) of some 2.1 pence per share seriously undervalued the assets of ASA Resources.
A principle objection to the offer is "strong evidence" suggesting that RPI is linked to Yat Hoi Ning, the former chairman and CEO of ASA Resources. Ning was dismissed from the company on April 18 following allegations of fraud related to Freda-Rebecca, a gold mine in the ASA stable. A warrant for Ning's arrest was subsequently issued as well as Ning's colleagues Yim Kwan, chairman of Bindura Nickel company, another of ASA Resources' investments, and Roy Shum who was financial controller of Freda Rebecca.
Dearing also said the company's board was aware of a rival offer for the company by an, as yet, unnamed company. This company is listed, has mining experience, and would be "… completely accepted in Zimbabwe and the Democratic Republic of Congo (DRC)" where ASA also has a presence. "Why RPI persists when it won't accept the reality of the better offer is a complete mystery," said Dearing.
Crucially, RPI intends to fire the current board should its takeover offer pass muster. Whether that will happen, however, is uncertain. Although 52.94% of ASA's shareholders have accepted the RPI offer, Dearing believes this was fraudulently achieved. According to a document compiled from a report by ASA's joint administrators, some of the shares that RPI seeks to have registered in its application may not have been validly issued.
The document states the shares "… were purchased with the company's money or [because] they were not validly issued under a prior rights issue. The joint administrators and directors of the company feel that it would be wrong to register those shares".
In the meantime, ASA is struggling to stay afloat. The company is unable to pay creditors when debts fall due, although Dearing argues the company's assets exceed its liabilities. "It is not balance sheet insolvent," he said. "What we want to do is get someone in control of the assets that will do the right thing for them for the benefit of creditors, employees and shareholders," said Dearing. "We also want to see those who damaged our assets so badly brought before the courts," he added.
Ning was appointed executive chairman of ASA Resources in June 2015 following the acrimonious ouster of Kalaa Mpinga, then CEO of Mwana Africa. Three months later the company raised $3m in cash through a share issue, a transaction where the funds were not used for their original purpose: the development of the Klipspringer mine in South Africa.
From this point, according to the joint administrators, there were a number of other investments either not explained to shareholders or which have questionable provenance. It was during this time that some $4.3m was reported missing from Freda-Rebecca.
REMEDIATION
The alleged fraudulent issuance of new shares in ASA Resources in 2015 is the subject of three High Court cases in the UK, but the legal process is unlikely to provide the near-term relief that the company's assets require. For instance, an 11-day hearing into one batch of suspicious share issues has been set down by the High Court for February 2019.
The stock was last traded at 1.92p/share prior to its July suspension. Theoretically, this would value the firm at some £32m, almost par with RPI's $35.5m offer.
It is believed that the Zimbabwean government is particularly interested in which entity might be the new beneficial owner of ASA Resources and is not keen on RPI because of its links to Ning. However, entreaties to RPI to withdraw its offer has fallen on deaf ears.
Said Dearing: "What we know is that RPI is highly, highly litigious". Asked if he knew of the whereabouts of Ning, he responded: "I have absolutely no idea where he is; probably in a place that doesn't have an extradition treaty with Zimbabwe".