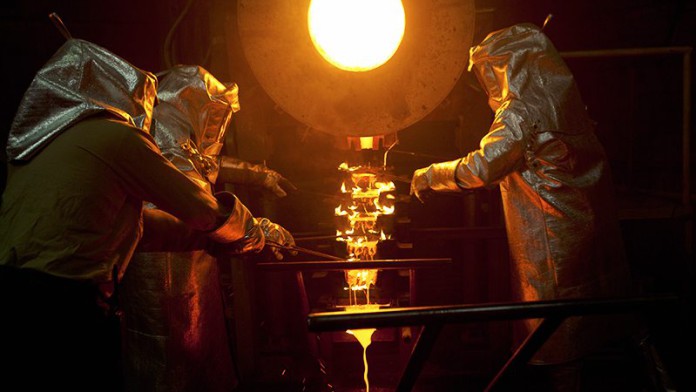 THE price of gold was tipped to continue improving this year as investors were reticent to factor in increases in Federal Reserve interest rates, said Bloomberg News citing an analyst.
The news agency cited a report by Jeffrey Halley, senior market analyst at Oanda Corporation in Singapore, in which he said: "As global complacency over the trajectory of US rates continues to be astoundingly low, precious metals in general should continue to benefit. The old adage that the market can stay irrational longer then you can stay solvent appears to be alive and well in the gold market at the moment".
The price of gold was $1,310.80 per ounce – an increase of 1.73% as of mid-morning in Johannesburg. This is its highest level since September when bullion traded as high as $1,346/oz. In rand terms, there was a slightly improvement of 0.77%, but the strengthening of the local currency dating roughly from the election of Cyril Ramaphosa as leader for the African National Congress means the rand gold price is still at lows not seen since July last year.
Harmony Gold was just over 3% higher on the JSE whilst Sibanye-Stillwater was some 1.74% higher on the day.
Goldman Sachs said in a note in late December that barring political or geopolitical events, it remained bearish on gold prices into 2018. It, however, favoured high quality, free cash flow generators which can ramp-up dividends on $1,200 per oz gold price.
"Based on our updated models we estimate that gold is currently close to fair value, at $1,300/oz," it said in an earlier note in October. "Subsequently, we see prices dipping to around $1,200/oz by mid-2018, before resuming a gradual upward trajectory and reaching $1,375/oz by end-2020," it said.